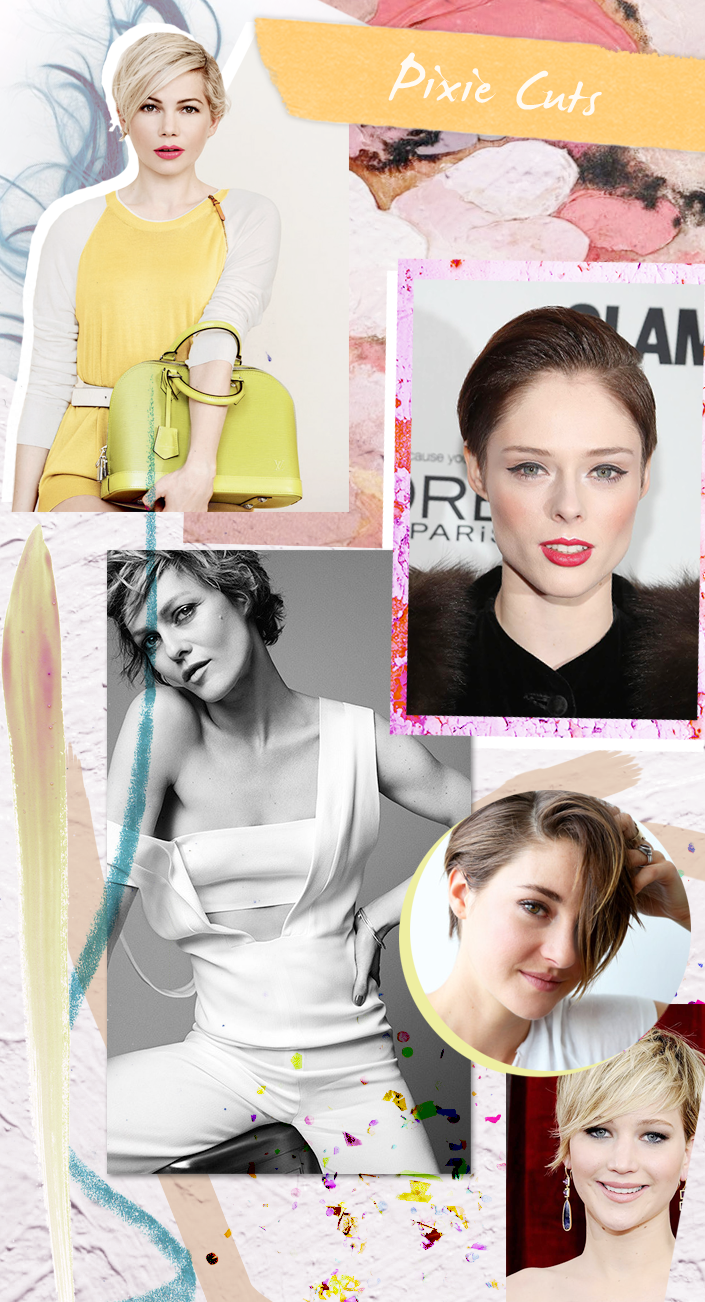 For some reason, it seems as if everyone has gotten bitten by the "pixie bug." Wherever we turn, a new celebrity pops up with a gorgeous pixie cut, leaving us wanting nothing more but to chop all of our hair off. Maybe it all started when Jennifer Lawrence chopped off her locks on a whim claiming that they were too damaged to do anything else, but soon celebs like Julianne Hough, Pamela Anderson and Shailene Woodley were following suit and making us lust after the short crops even more.
MORE: 23 Stages of Getting a Pixie Haircut
Luckily, there are old standbys, too – Michelle Williams has had the most lust-worthy pixie cut that we can think of in years – the girl has not only rocked a pixie like no other, but she then grew it out to an adorably chic crop. Model Coco Rocha has been one to watch as well – never knowing whether she'll choose between a sleek style or a messy pompadour, she gives us great styling inspiration. Above are just some of our favorite short crops to tempt us into going to the salon for that final chop. Will you be going all in and getting the pixie this season? Let us know in the comments below!
Images via: Michelle Williams for Louis Vuitton; Vanessa Paradis for The Edit; Shailene Woodley for Into The Gloss; Jennifer Lawrence by Kevork Djansezian for Getty Images; Coco Rocha by Rob Kim for Getty Images