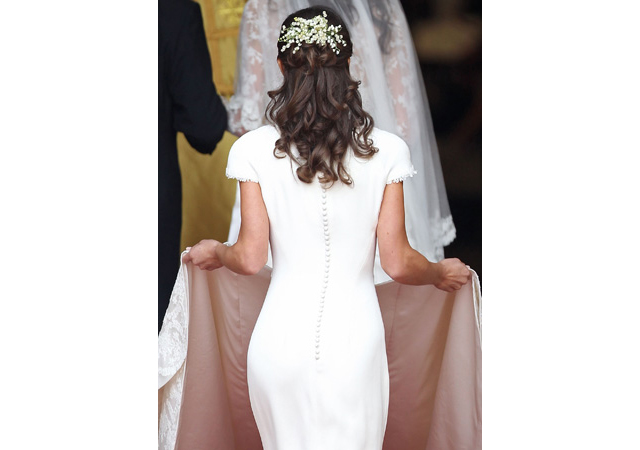 Pippa Middleton caused body jealousy across the world after she may (or may not) have upstaged her sister Kate at the Royal Wedding. Not only did we all want her perfectly flat stomach, but her perky butt caused such a ruckus that a Facebook fan page was created in it's honor.
See Also: Royal Wedding Party Used Bobbi Brown Cosmetics
The UK has already seen a rise in tanning due to the younger Middleton, and now they are reporting a spike in plastic surgery procedures as well. A 60% spike to be exact. According to The Daily Star, Lesley Khan of London's Harley Street Skin Clinic said, "We are now seeing scores of female clients seeking the perfect bottom. A few years back everyone wanted the Jennifer Lopez look, but now everyone asks for a botom like Pippa's curvy but not too peachy." The tabloid also reported that one such clinic has even gone as far as to name the surgery The Pip Package Perfect Posterior.
We're as in love with Pippa's body as anyone else (and just as jealous) but we're not sure we'd go as far as cosmetically altering our own. Would you?