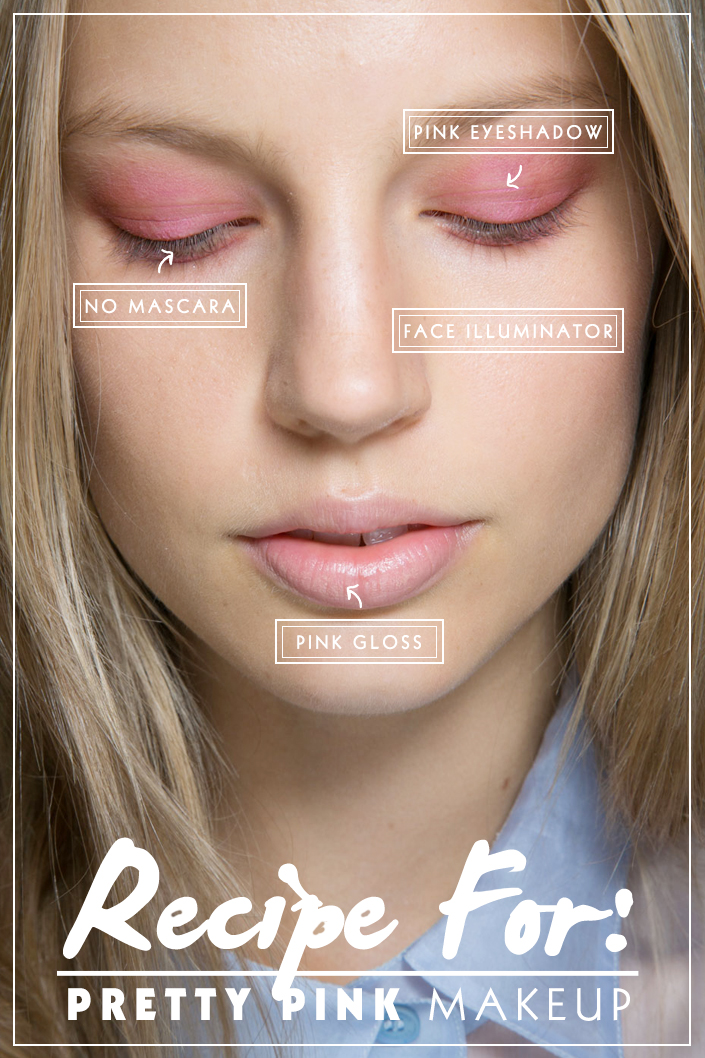 If spring brings any color to mind, the color would be pink. From rose flower petals to fuchsia dresses, very soon pink will be everywhere — even on your face! According to the spring 2014 runways, pink makeup is the look of the season and we are here to show you just how to wear it, exactly the way Burberry showed it during London Fashion Week.
The key to this look is keeping it soft and simple. If not, you may have an '80s flashback on your hands. Below, find out how you can rock pretty pink makeup and start seeing the world through rose colored eyeshadow.
MORE: Instagram Insta-Glam: Pastel Makeup
Pink eyeshadow: A wash of dusty pink eyeshadow around the eyes is all you need to make your eyes pop this spring. The beautiful thing about rocking this pastel pink hue is that it works on all skin tones, and it's subtle enough to make a soft, feminine statement.
No mascara: Keep things looking soft and don't distract from the color of the makeup by leaving the mascara in the tube for this look. If you really can't go without mascara, opt for a soft brown instead of black to stay more natural looking.
Pink gloss: For natural looking lips, simply add a hint of pink gloss. Place the majority of the gloss in the center of your lips to make your lips appear fuller.
Face illuminator: Apply luminizer to the areas of your face that naturally catch the light. That means you should be placing the highlighter along the tops of your cheekbones, down the center of your nose, along the brow bone, and on your cupid's bow. Finish it off by blending the luminizer seamlessly into the skin and then take a look at your gorgeous glow in the mirror!
Image via Imaxtree