Photos: Getty/PCN Photos
While Pink has been sporting white-blonde hair in the last few years, it seems she's now back to her namesake's color. Seeing her bright bumble gum-colored hair brings back memories of when she first came onto the scene with that same shocking color. But Pink isn't the only one going back to old ways…
Emma Stone, who went red after Judd Apatow suggested it for the movie Superbad, is now back to her natural blonde hair. It seems to suit The Amazing Spider-Man star, and we wonder if she'll be keeping it a while longer.
Lindsay Lohan is another example of a star who changed back to her natural hair color. She went platinum around the same time she lost a drastic amount of weight, but she's now back to healthier size and her natural red-colored hair.
Can you think of other celebs who recently went back to their roots?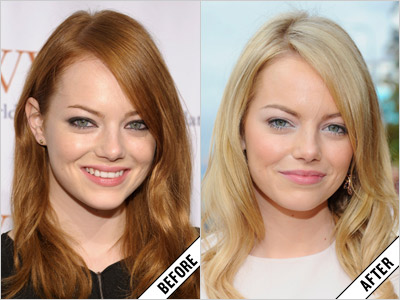 Photos: Getty Images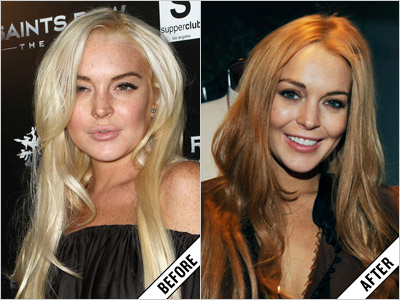 Photos: Getty Images