Photo: © Jemal Countess/WireImage.com
I was recently invited to attend the DKMS Gala at Cipriani's in New York City. I had the dress, I had the shoes, but could not think of what to do with my makeup.
I was draped in liquid gold with jewelry and shoes to match so I figured the makeup could be a bit more fun. I decided to call in my friend Chrissy Lloyd, a fabulous painter and stylist, for some inspiration. She always makes incredibly daring and bold choices and always looks so super chic, so she was definitely the one to ask. She suggested since I was in head to toe gold I should rock a peacock eye!
How perfect and right on point with spring! I busted out my shimmery shades of teal, blue, green and gold and began to play. I swept a pale gold highlight under the brow and on the inner corners of my eyes. I used the highlight shade from the Sally Hansen Natural Beauty Inspired By Carmindy Metallic Palette.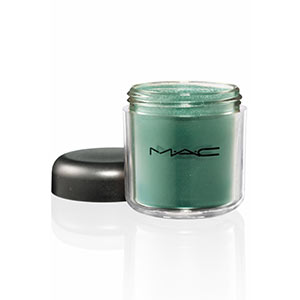 I mixed two different shades of loose MAC Pigment powder together to create that perfect shade of peacock blue, then swept it across the lid from the lash line to the crease and slightly under the lower lash line. I dabbed a touch of MAC Aquadisiac Eye Shadow on the center of the lid for a little extra kick. A half set of Ardell false lashes with a thin line of black Makeup Forever waterproof liquid liner finished off my look.
Since the eyes were the main focus I decided to keep the rest of the makeup subtle and to play up the gold goddess look. I swept a bit of bronzer on the forehead, along the side of my face and on my cheeks and dabbed on a matching lip-gloss. On the body I sprayed Era Rayz 24 Karat. I love this gold body spray because it gives you an all over glow and then dries on so it won't rub off on your clothes.
I received tons of compliments on the makeup and I had a blast at the event. So be daring and go bold from time to time, it is so much fun!
As an established makeup artist, many beauty brands send me samples of their latest products for consideration. I only write about the items that I truly love and I always abide by Daily Makeover's Editorial Ethics Pledge in each of my Positively Beautiful posts.