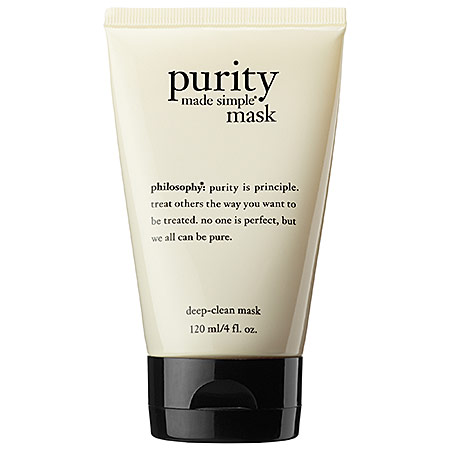 Unpopular opinion: Face masks take too long. I understand that the 10-15 minutes one usually sets aside to luxuriate with their skin care is meant to act as a relaxing buffer between a low-key evening and a hectic work day, but in my impatient experience, the process only serves to add another layer of anxiety to the tune of, "When is this going to dry, and how am I going to get it off when it does?"
I am a huge fan of things that take one minute, and one minute alone. This is roughly the amount of time it takes me to put on a bold lipstick or muss up my hair into something more closely resembling messy-on-purpose than just messy. These are, let it be known, my daily beauty routine go-tos, mostly because there isn't much else that can be accomplished in a minute. As someone who manages to be both in a constant rush and always late, I need all the minutes I can get.
Recently, I was able to add something else, something unexpected, to my whirlwind of a routine, and I couldn't be more excited about it. Philosophy Purity Made Simple Mask ($25, sephora.com) really does make a quick, easy task of getting clearer, healthier-looking, glowier skin, and all it takes is one minute. The thick gel formula warms the skin as you massage it into your face, and when you rinse it off just 60 seconds later, you'll reveal fewer clogged pores, reduced blemishes, and a more hydrated, "brighter" (can skin actually get brighter?) complexion.
The results aren't just "good for something that only takes a minute," but really, really, almost unbelievably good. I always knew somewhere in my heart of hearts that I didn't need to wait 20 minutes for something to dry on my face to get clearer skin, but I admit that I didn't think it would ever be this easy.
Read more: The 5 Rules of Clear Skin