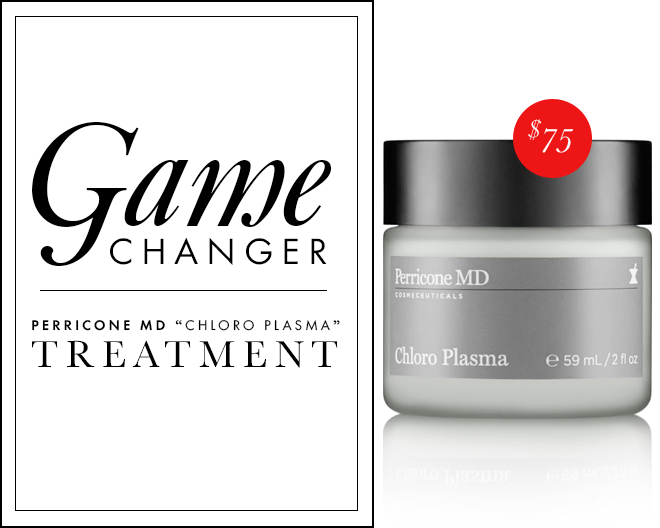 In our new series, Game Changer, we're highlighting products that are so good, they are having a significant effect on our beauty routines. 
Between the breakouts of adolescence and the wrinkles of full-fledged adulthood comes that awful period when you're suffering from both fine lines and unsightly pores. While many products choose to address one or the other, there's now a mask that helps treat both.
Perricone MD Chloro Plasma ($75, perriconemd.com) is a brand new mask that is blowing my other masks out of the water. When you apply the whitish mask, you'll notice micro-beads gently exfoliating your skin. Those beads (filled with blue green algae and watercress) break apart, turning the mask bright green before your eyes. The nutrient-rich ingredients not only soften fine lines, but they purify the skin, so pores are tightened and their appearance is diminished.
To use the mask, simple apply to the skin, wait 10 minutes, then wash off with warm water. Repeat two to three times each week.
Read more: How to Shrink Pores: We Asked an Expert Dermatologist