New York City is still ensconced in weather that would give a Wildling pause, but even though we're stepping over piles of slush and ice, we can't help but dream about spring. Warmer days, later sunsets and blossoming flowers turning the entire city into a pink and white dreamscape? Um, yes please.
The other best thing about spring? New fragrances, of course. As we put away our heavy parkas and cashmere sweaters, we look to lighter, more cheerful perfumes to reflect our more buoyant spirits. And one perfume has already risen above the rest to become our ULTIMATE springtime fragrance crush: L'Eau d'Issey City Blossom by Issey Miyake.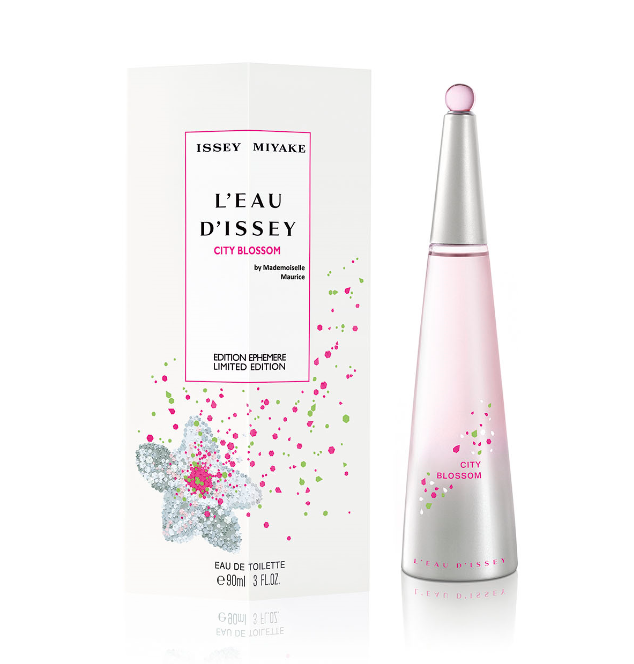 We are truly, madly, deeply in love with this perfume. Created by superstar perfumer Alberto Morillas, City Blossom pays homage to the L'Eau d'Issey lineage while also being totally fresh and new. The inspiration? Nature in the city. No forced fields of wildflowers here; this fragrance is all about warm streets after the rain with flower petals crushed underfoot, glamorous floral arrangements in townhouse windows and the hope that spring brings to an urban environment.
Practically, it's a fragrance that even the most discerning perfume lover will love. It opens incredibly fresh, with very light hints of citrus surrounding a note that is almost rain-like in its clearness, cut with a tiny hint of pink peppercorn that's more evident on skin than when sprayed in the air. At the center are luxurious magnolias and freesias, which makes this a very sweet yet sophisticated scent. The base of white musk and Virginian cedar combine to create a sexy yet playful drydown that doesn't strong-arm the lighter floral notes out of the way. It's remarkable, and really captures the essence of L'Eauit's elegant but not stuffy, sweet but not cloying. This is a fragrance for a woman who wants her springtime to be fun, not frivolous.
And in case you want another reason to run out and buy this perfume, French street artist Mademoiselle Mauricecreated large-scale works of art for Issey Miyake's boutiques inspired by the fragrance (watch this videoof her process and prepare to be amazed). Art and beauty collide; what could be better?
We've seen her installation at the Issey Miyake store in Tribeca, and it's arresting up close. Thousands of tiny paper shapes create the most elaborate designs, perfectly capturing the feeling of City Blossom and spring itselfbeautiful, ephemeral, glamorous.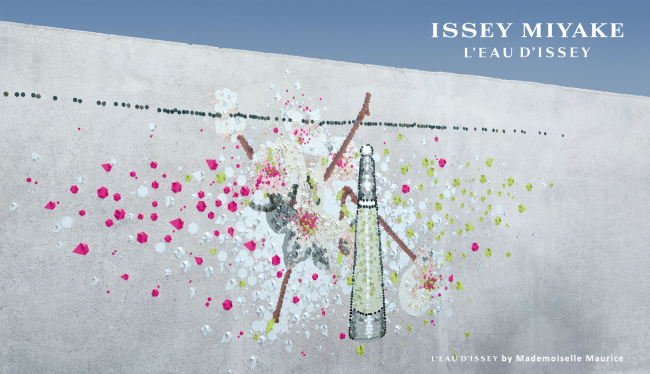 L'Eau d'Issey City Blossom is available right now at all fine retailers, as well as in Sephora and Ulta stores. Run, don't walk, to try this. You'll be so happy that you did.