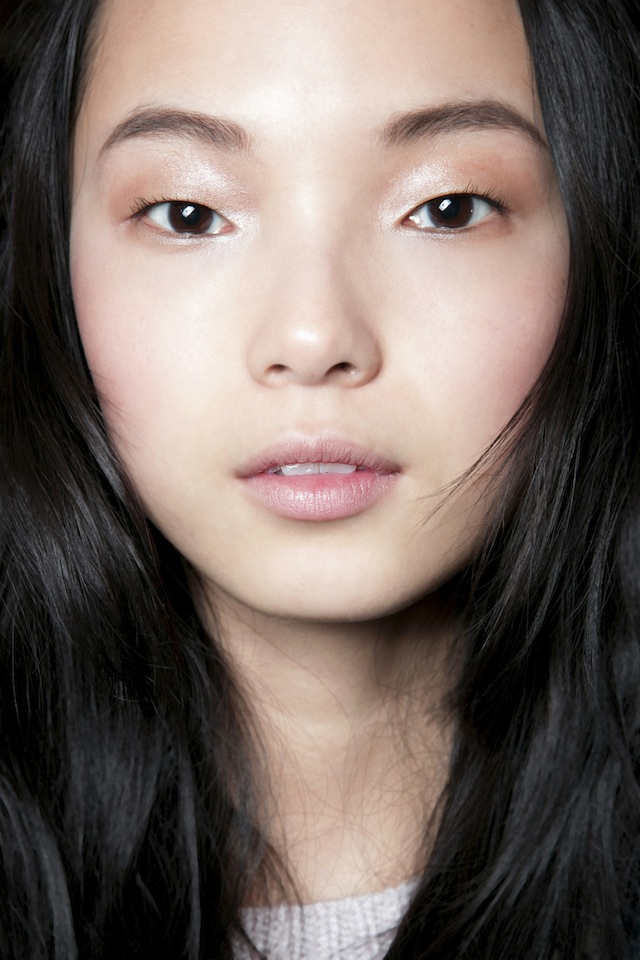 Through all of our handy beauty products, we enhance and improve upon our features that we were born with, and play up the ones that we wish had a bit more prominence. So that saying "fake it until you make it" can really ring true in the beauty world – if you want fuller lips, make them; bolder brows, create them; and a contoured jawline, contour it! In this column we'll teach you the tips and tricks to tweaking your features and "faking it" until you "make it." 
It's every girl's dream to wake up with perfectly flawless skin each morning. You know – we all imagine that one day, we'll wake up, look in the mirror, and realize that are skin is so flawless that we don't have to apply even a stitch of makeup. That even applying makeup would make it look worse, somehow. For some reason, those dreams have not yet come true (we're not quite sure why…) and we have days where the splotchiness, dark circles and ugh, breakouts, never seem to end.
Since we all know that none of us really want to face the day without a great, clear palette to work with (a gorgeous fall lip doesn't quite look the same on tired skin), here are our tips for faking it, until you make it.
Prep Your Palette: Before you can add any makeup to your face, you have to make sure it's prepped for action. Wash with your regular cleanser and moisturize so that you're not flaky or dry. Even if your skin is in prime condition, having this step in your routine every morning (and night!) will ensure that you keep your skin in top shape.
Get Even: Now, start with the makeup. Apply foundation to a sponge (or brush, or your fingers if you prefer – but sponges give the best coverage, without caking on your makeup) and press it into your skin where you need it the most (often around your nose).
MORE: Fake It Until You Make It: Longer Lashes
Spot Coverage: Go back and apply concealer to any blemishes you have and to cover up any darkness under your eyes. Blend your concealer in with your sponge or a brush.
Battle the Shine: Finish your foundation and concealer coverage by sweeping powder over your face to secure it in place, but add the powder lightly and concentrate on your T-zone.
Add Some Glow: Now that your face is clear and matte, you'll want to add some blush or highlighter to bring back it's glow (but in strategic places). Add blush lightly to the apples of your cheeks to add back some of your natural glow.
Image via Imaxtree