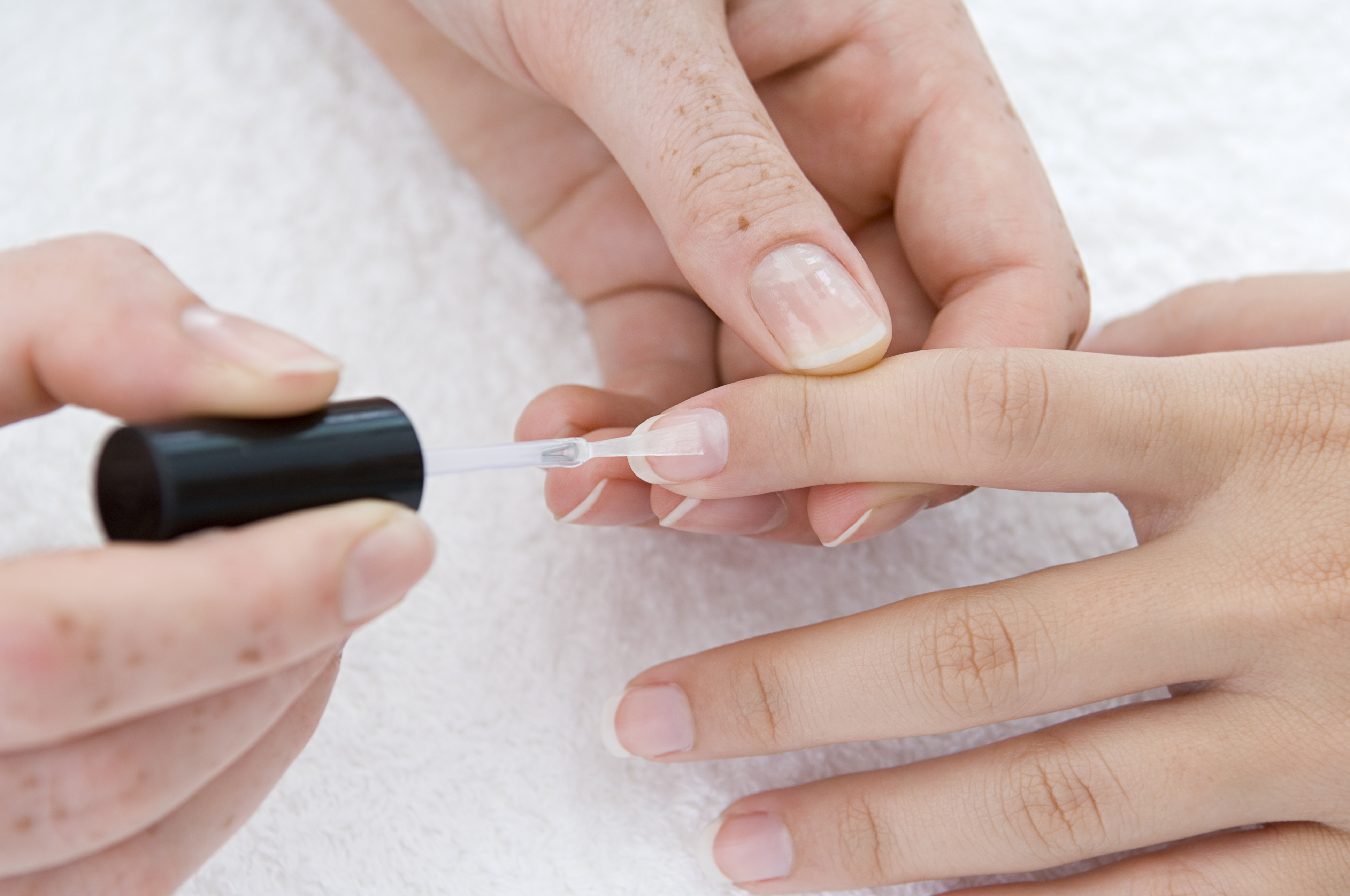 Through all of our handy beauty products, we enhance and improve upon our features that we were born with, and play up the ones that we wish had a bit more prominence. So that saying "fake it until you make it" can really ring true in the beauty world – if you want fuller lips, make them; bolder brows, create them; and a contoured jawline, contour it! In this column we'll teach you the tips and tricks to tweaking your features and "faking it" until you "make it." 
Whether you get your nails done at the salon or you're more of a DIY girl, there's no disappointment like the one of a messed up manicure. Smudges, chips and bad strokes can make fingers a little depressed, but we've got a few tips on how you can fake a perfect manicure, despite all of those mishaps.
MORE: Fake It Until You Make It: Healthy Nails
Cuticle Oil: Dry or ragged cuticles can make a manicure look undone, so swipe on cuticle oil (or lotion, if you have no cuticle oil handy) once a day to moisturize your nail bed. Remember to encircle the entire nail, not just the area at the bottom of the nail, for full hydration. You'd be surprised what a huge difference it makes.
Fix the Smudge: There's nothing worse than getting a smudge just as you finish painting your nails, but luckily there's an easy solution. Lick your pointer finger and gently swipe the smudged nail with your pointer finger, going from the smudge to the free edge of the nail. The soft pull will smooth out the smudge, making it look like it never happened.
MORE: How to Make Your Nails Dry Faster
Damage Control on Chips: The best way to prevent chips is to reapply a top coat every three days or so, making sure to apply polish to the free edge of your nail, too. But, if you do get a chip, do some damage control by painting on glitter ombre tips. If you don't want to apply glitter to all 10 fingers, simply paint the same finger on each hand to make it look like an accent nail.
Image via Megumi Miyatake/Getty Images