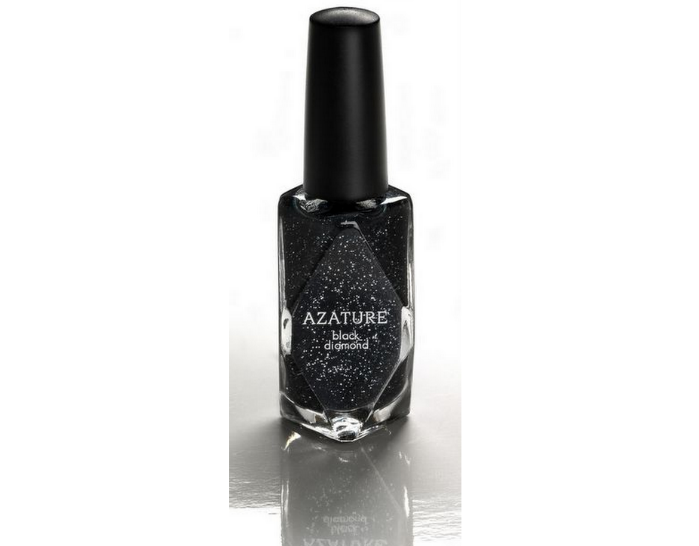 Yes, you read that correctly. $250,000 for one normal-sized bottle of nail polish. One quarter of a million dollars for a fancy manicure that comes off with a cotton ball and some nail polish remover after one wear, the same demise as any other regularly priced nail polish. So what do you say? Drop the $250k or save it for your next Ferrari?
Azature, the fine jewelry and home of the Black Diamond King, is officially catering to the one-percenters with their newest way to be "dripping with diamonds." 267 carats of black diamonds are contained in just one bottle of the new, limited-edition Azature Black Diamond nail polish. Only one bottle of the polish is being made, and we're taking bets on who will actually be the lucky person to purchase the $250,000 bottle. Right now, our best guesses are somewhere between Kim Kardashian and Kris Jenner – we're pretty confident that something this extravagant only belongs in the realm of the Kardashian Klan.
For the other 99% of the world who wouldn't be able to afford the crazy price tag, Azature is also making a polish that will contain a black diamond and retail for $25. After testing out the polish ourselves and realizing it seems to be a clear polish with black glitter (with the added benefit of saying we have diamonds on our nails), we're not exactly sold on spending a week's worth of Starbucks on the lacquer.
So, what do you think? Are you ready to drop some major dough to be dripping in diamonds, or are you sticking to your trusted $8 bottles of polish? Tell us in the comment section below.