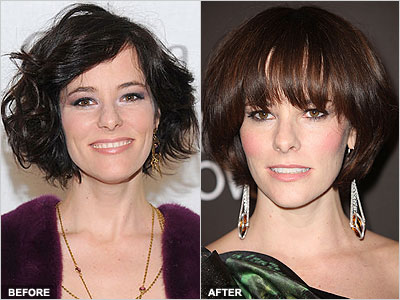 Before Photo: © Dimitrios Kambouris / WireImage.com
After Photo: © Jeffrey Mayer/WireImage
Perpetual boho babe Parker Posey took a break from her usually messy short hairstyle to try a more sophisticated and elegant rounded bob. The longer, rounded bangs and rolled under ends give her a slightly 70's vibe that's sophisticated and elegant. We think she could have used a little more shine serum to tame the frizzies, but other than that we're big fans of this look — it's a different take on the bob trend and one we think we're going to see a lot more of.
What do you think of this look?