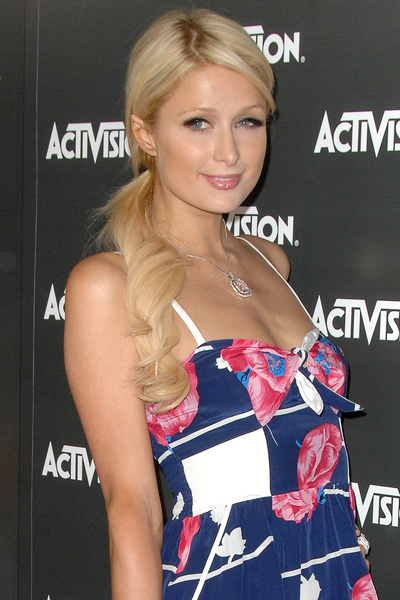 Photo: © RD/Scott Kirkland/Retna Digital
Paris Hilton never wears an outfit twice. The 29-year-old socialite–who has fronted advertising campaigns for fashion brands like Christian Dior, Marciano and Tommy Hilfiger–says that she gives most of her clothes away after wearing them once.
She explained, "I never wear an outfit more than once unless it's like a really cool pair of jeans or a leather jacket."
And the blonde beauty admitted that she has a lot of unworn clothes in her wardrobe. She said, "I still have so many clothes in my closets that still have the labels on. I see them so often I think I've worn them but then I realize I haven't. So I either give them to my friends or donate them to a charity so they can auction them off."
However the heiress revealed that she can't always donate her clothes to her friends as they don't always fit. She told Heat magazine, "I'm quite lucky I have small breasts and that means I can wear most clothes. Some of my friends have bigger breasts but I can wear pretty much what I like. It's a real shame though because it means I can't pass my clothes on to them."

Try on Paris Hilton's hairstyles in the Makeover Studio!