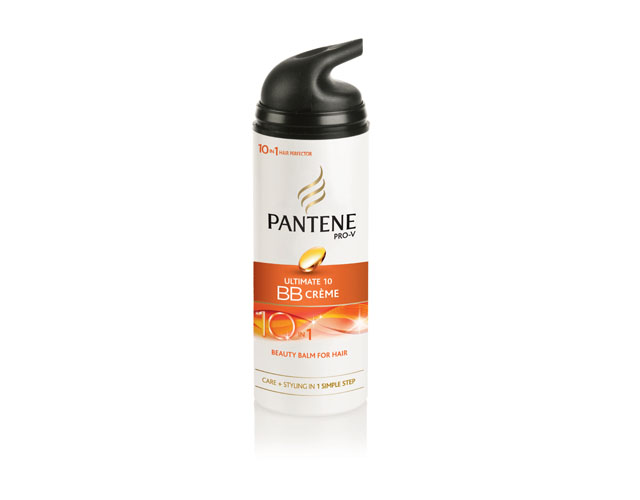 Now that we've gone from BB creams to CC creams (and apparently DD creams will be hitting the market any day now) it was only a matter of time before the "BB's" were developed for other parts of the body. Pantene will be launching the first mass market BB cream for hair this February, called Pantene Pro-V Ultimate 10 BB Creme. The appeal of these products has always been their multi-purpose ways, and that's what Pantene aims to bring to the hair care realm. Boasting a motto of helping busy women solve 10 hair concerns with one product, this new creme provides the following benefits: repair for rough hair, strength against damage, silky softness, brilliant shine, smoothing, moisture, frizz control, heat protection, manageability, tame fly-aways.
The creme will hit shelves in late February and we can't wait to try it out to see the results. With anti-aging shampoos and conditioners newly on the market and a hair product for almost every woe, we're pretty excited if they can bundle all of our problems into just one bottle.
What do you think of a BB cream for hair? Let us know in the comments below!