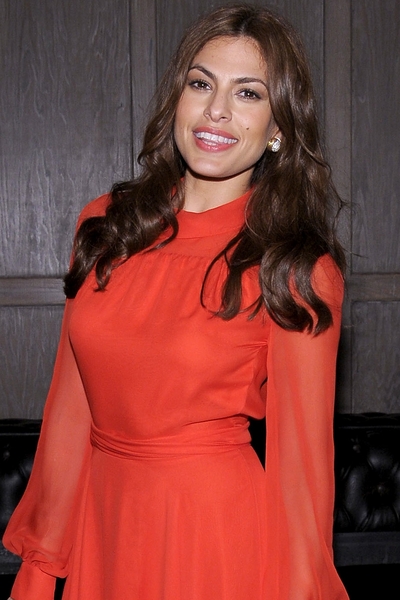 Photo: © Michael Loccisano/Getty Images
Eva Mendes and Naomi Watts have been named as the new celebrity ambassadors for Pantene.
The stunning actresses will appear in campaigns for the world renowned
hair care firm from July with Eva advertising the Breakage to Strength
collection and Naomi supporting the Flat to Volume range.
Eva said, "The amount of torture I put my hair through with flat irons, blow
dryers and curling irons leaves my hair extremely damaged. With Pantene I
can use all of these tools and still keep my hair healthy. It's amazing to
be working with a brand like Pantene that is so honest; there were no tricks
on the set of the photo shoot. Each look was natural and never manipulated
and my hair looked healthy and beautiful for every shot. Pantene products
truly live up to what they promise."
Naomi said, "I am excited to join the Pantene family. I want to let women
with fine hair know that achieving beautiful, voluminous hair is possible
without damaging your hair or adding extensions. I am truly blown away by
the research and science that goes into making Pantene. No matter what your
hair type is, you can find a Pantene product that will give you the result
you are looking for."
Both beauties will appear in all elements of the brand's holistic marketing
campaign, including TV and print advertising, in-store displays, iMedia and
public relations campaigns.


Try on Eva Mendes' hairstyles in the Makeover Studio!