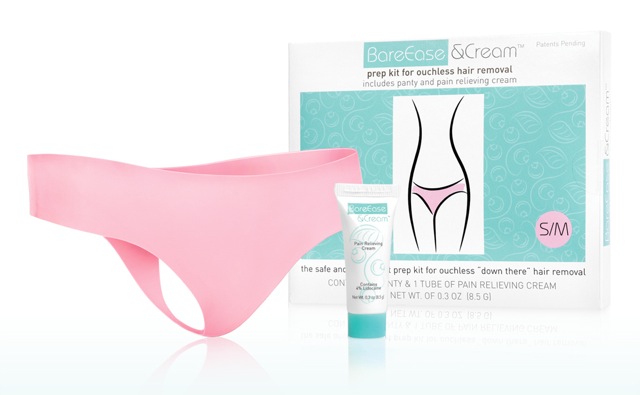 Since we all know that you're going to be prepping your lady parts for your Valentine's Day dates (well, for those of you who have dates) we just had to share this brand new product to help make the process a tad bit easier. Dr. Edna Ma, an anesthegiolost, has created a numbing cream after experiencing the pain of waxing a few too many times.
BareEase & Cream, a prep kit that contains a Lidocaine-based cream (which is the most widely used anesthetic, and at the max 4% concentration can be sold over the counter) and latex panties. The numbing cream is applied to the area that is being waxed 30-45 minutes before your appointment. You then slip on your latex panties to speed up the numbing process and protect your clothing.
The kit is available in two sizes, S/M and M/L and is sold online at bareeaseandcream.com and select spas and salons for $24.99.
My advice is to try a test patch of the cream on your hand to test the numbing effect on your skin, and to see how you react to it before trying it on any um, sensitive areas. It's every girl's dream to have a painless wax, but don't go overboard with the numbing cream – it's packaged into a one-dose kit for a reason.