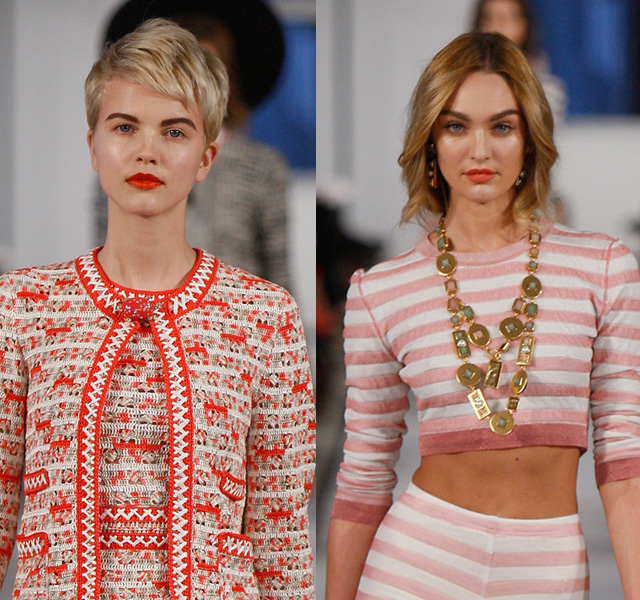 Oscar de la Renta showcased his 2012 Resort collection last night, full of prints and polka dots. To match the vibrant clothing and graphic designs, makeup artist Alice Lane for Jed Root gave the model's a bright, matte red lip to contrast against a clean, dewy face and a bold brow. Pay attention ladies, we weren't kidding when we said thick, full brows were finally back.
For the hair, Brian Buenaventura for Orlo Salon gave the girls loose, beachy waves that were tied back into very low, soft ponytails. This proves once again that the ponytail is here to stay, and it doesn't have to be tight and high. These face-framing ways are the perfect way to style your hair during your next beach vacay.
Side note how adorable is that striped pink crop top? Must get the body to go with.