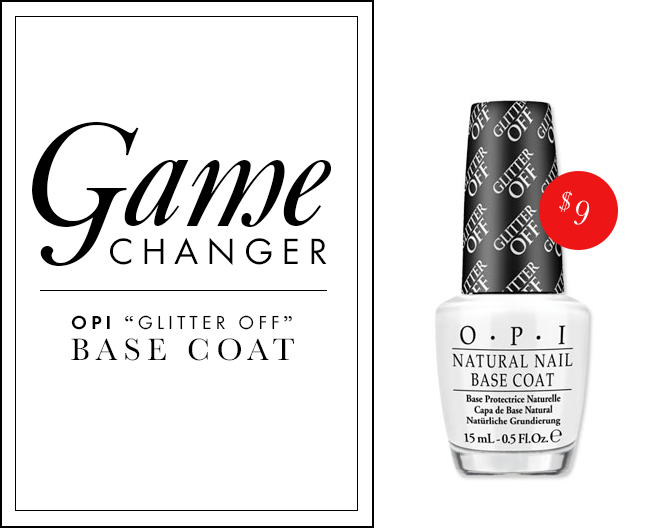 In our new series, Game Changer, we're highlighting products that are so good, they are having a significant effect on our beauty routines. 
Ok, I'll admit it: Rarely do I wait for nail polish remover before I pick off my nail polish. It's a problem, but I just can't stop. Thankfully, now I don't have to with OPI Glitter Off Peel-able Base Coat ($9, ulta.com).
If you peel off normal nail polishes, you risk damaging your actual nails. This new Glitter Off polish is made with a special formula that makes it super easy to remove nail polish without any type of acetone. While the product is marketed for glitter polish wearers, it can be used with any nail polish. It also keeps polishes (even red) from staining your nails.
To use, just apply the base coat, let it dry, then apply your regular nail polish on top. When you want to remove the polish, peel it off. Don't be alarmed when the base coat goes on white. It will dry clear.
Read more: What Your Nail Polish Says About You