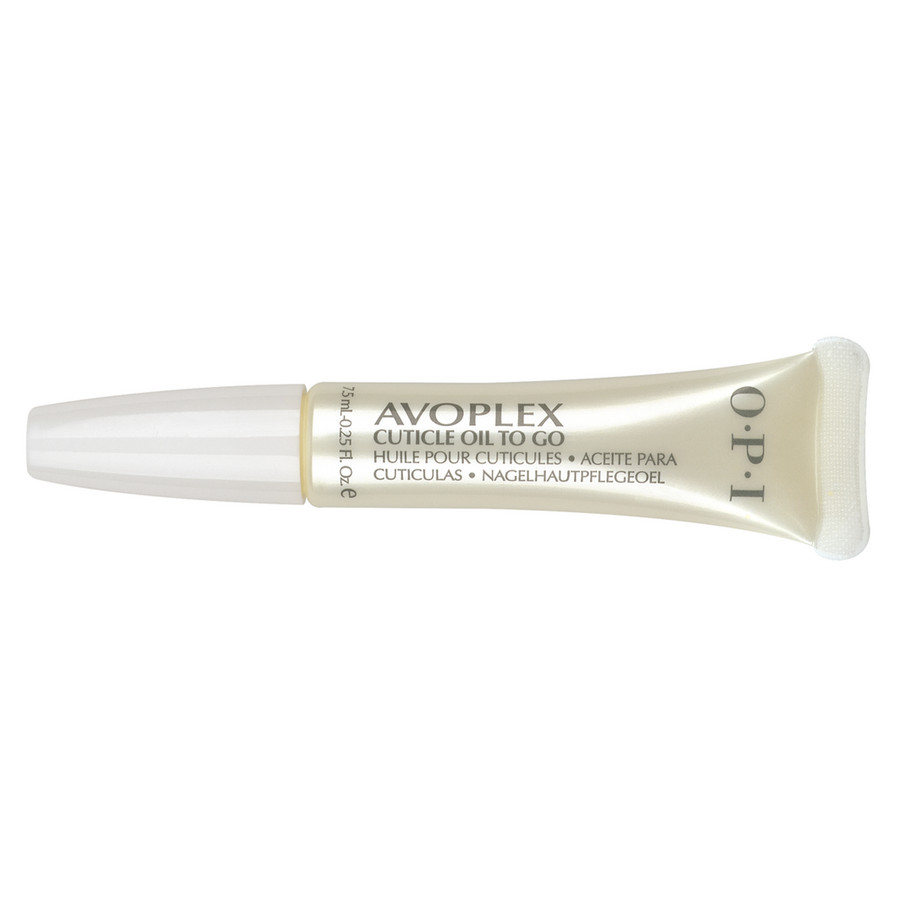 At Beauty High we constantly have new products crossing our desks and are always on the hunt for the next best thing. "The One Thing" is our way of sharing with you that must-have product that you need to introduce to your lives right now, whether it's from a drugstore or a department store.

Considering how often we paint our nails — and therefore remove our nail polish — our cuticles tend to get dried out pretty quickly. Add in the drying soap in public restrooms at work and school, plus the weather, and it's like a perfect storm for parched nails. Due to all of this, cuticle oil is a a staple in our bag, but all too often the bottle it comes in makes for a bit of a messy experience. When we found the OPI Avocomplex Cuticle Oil To Go, however, we knew we had stumbled upon something great.
MORE: 12 Weird Beauty Uses for Coconut Oil
What Makes It Different: 
The application comes from a squeeze tube through a brush tip, so it's easy and mess-free.
It's tiny enough to fit in your smallest clutch for on-the-go treatments.
Formulated with vitamin E and avocado, your cuticles are really getting the best moisturization possible.
Why It's The One Thing: 
A lot of the time, it seems like certain parts of our skin need hydration, while others are a constant struggle with oiliness. When we find a product like this one, that allows us to take care of dry skin (read: cuticles) quickly, easily, and mess-free, it makes for one less thing to have to worry about in the day.
Where to Buy: OPI Avoplex Cuticle Oil to Go, $7.89, Drugstore.com