All through January, our special Makeover Month series is here to inspire you to update your look — whether it's a tiny tweak or a major beauty overhaul. Let's get this makeover started!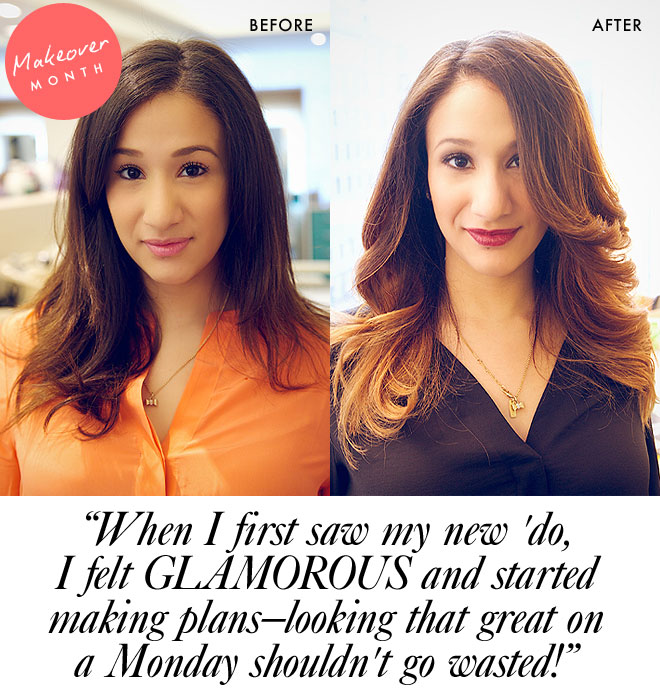 Ombré hair color has been a trend for a few years now, and even though we love the way it looks, we can't help but wonder whether the look is still relevant. To find out, we recruited Kailin, an account manager at StyleCaster, to try out the 2013 version of ombré courtesy of celebrity colorist Rita Hazan, who counts Katy Perry, Beyoncé and Jessica Simpson as clients.
"The new version of ombré is softer, more of a natural gradation instead of a harsh line," Rita explained. And that's exactly what Kailin had in mind.
But first, it was time for a quick trim with stylist Andre Rodman, who cleaned up Kailin's ends so that her hair color would look polished and perfect. Kailin also got a makeup refresh courtesy of makeup artist Sandy Linter. "This look is all about gleam and glow," said Sandy, who used highlighter, diffused brown liner and red lipstick to play up Kailin's features.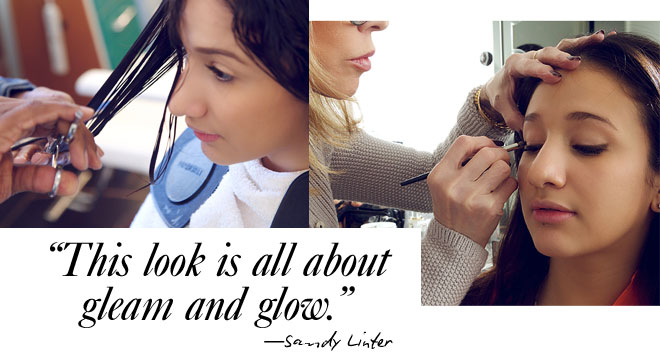 Finally, it was time for color. Rita teased pieces of Kailin's hair before painting on highlights, a technique that helps the color blend from dark to light without leaving a line of demarcation. She also lightened a few strands near the roots. "I never really liked the ombré where it was really dark to light," Rita explained. "I went in and softened it with very fine highlights at the top, just to give it a little bit of lightness so that it blends better and it's more flattering."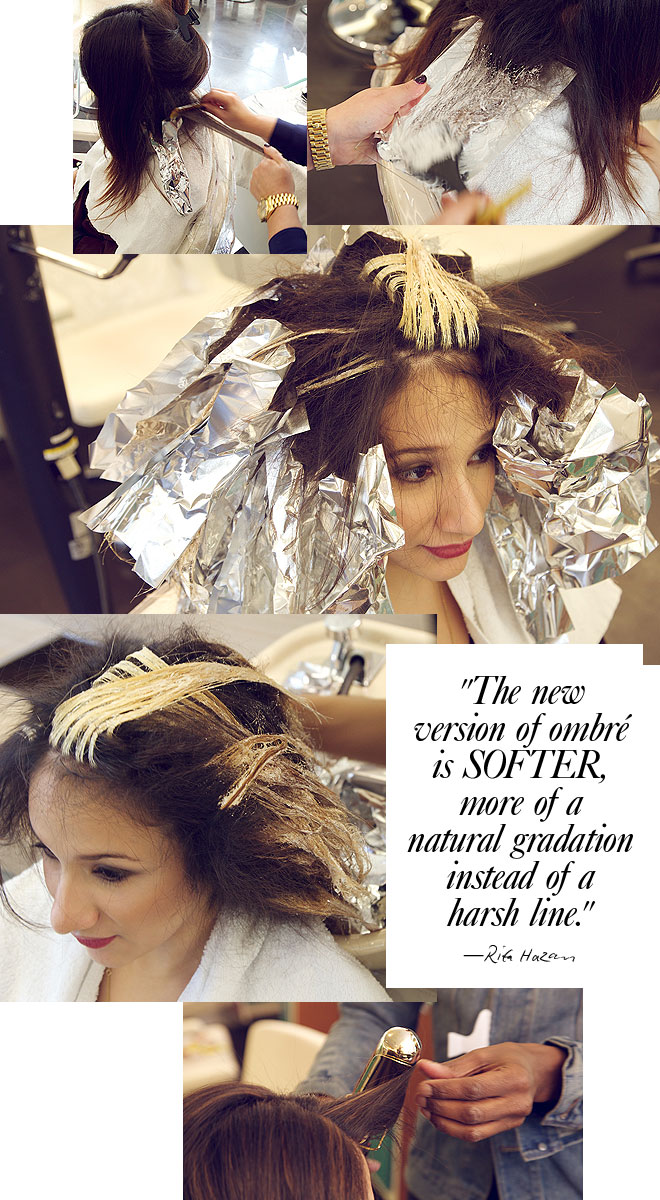 Once Kailin's highlights had processed and Rita fine-tuned the tone, it was time for a bouncy blowout and the big reveal. "When I first saw my new 'do, I felt glamorous and started making plans—looking that great on a Monday shouldn't go wasted!" Kailin said.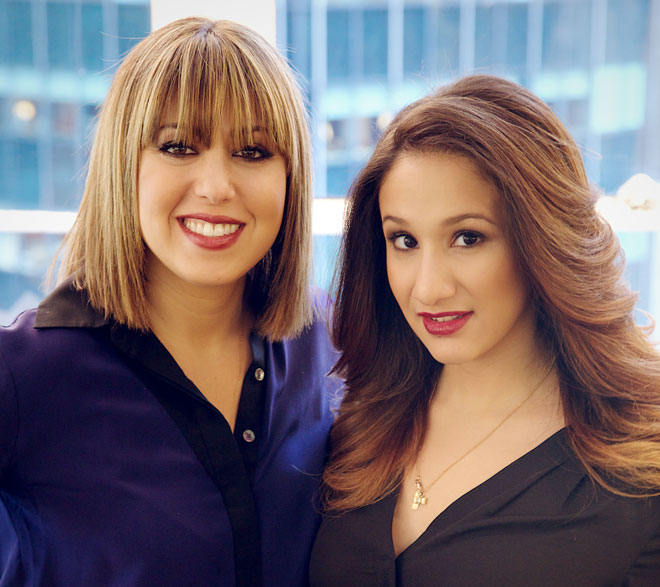 Considering an ombré makeover of your own? According to Rita, care is key. Your ends are already the most fragile part of the hair (think about all the years of heat styling they've seen), and lightening them can cause further damage. Use a deep conditioning treatment on your hair once or twice a week to keep it moisturized and prevent breakage, Rita recommends.
The good news? This look works for pretty much everybody, says Rita, who calls the new ombré "universal." Plus, since roots won't be a big deal, you can go four to five months without a touchup.
Read more: Real Girl, Real Makeover: "I Got Bangs!"
Credits:
Photos: Patrick Biesemans
Hair Color: Rita Hazan
Haircut and Style: Andre Rodman at Rita Hazan Salon
Makeup: Sandy Linter for Lancôme at Rita Hazan Salon