A social media consultant/stylist by day and a blogger by night, Laura Ellner is the author of the fashion blog, OnTheRacks. Laura is a 24-year-old San Francisco transplant, now living and loving life in the Big Apple. Check out her blog, where she posts outfit pictures on the regular and rants about different things that she desires and is inspired by. We teamed up with her to find out how she keeps her signature ombre locks in tip-top shape.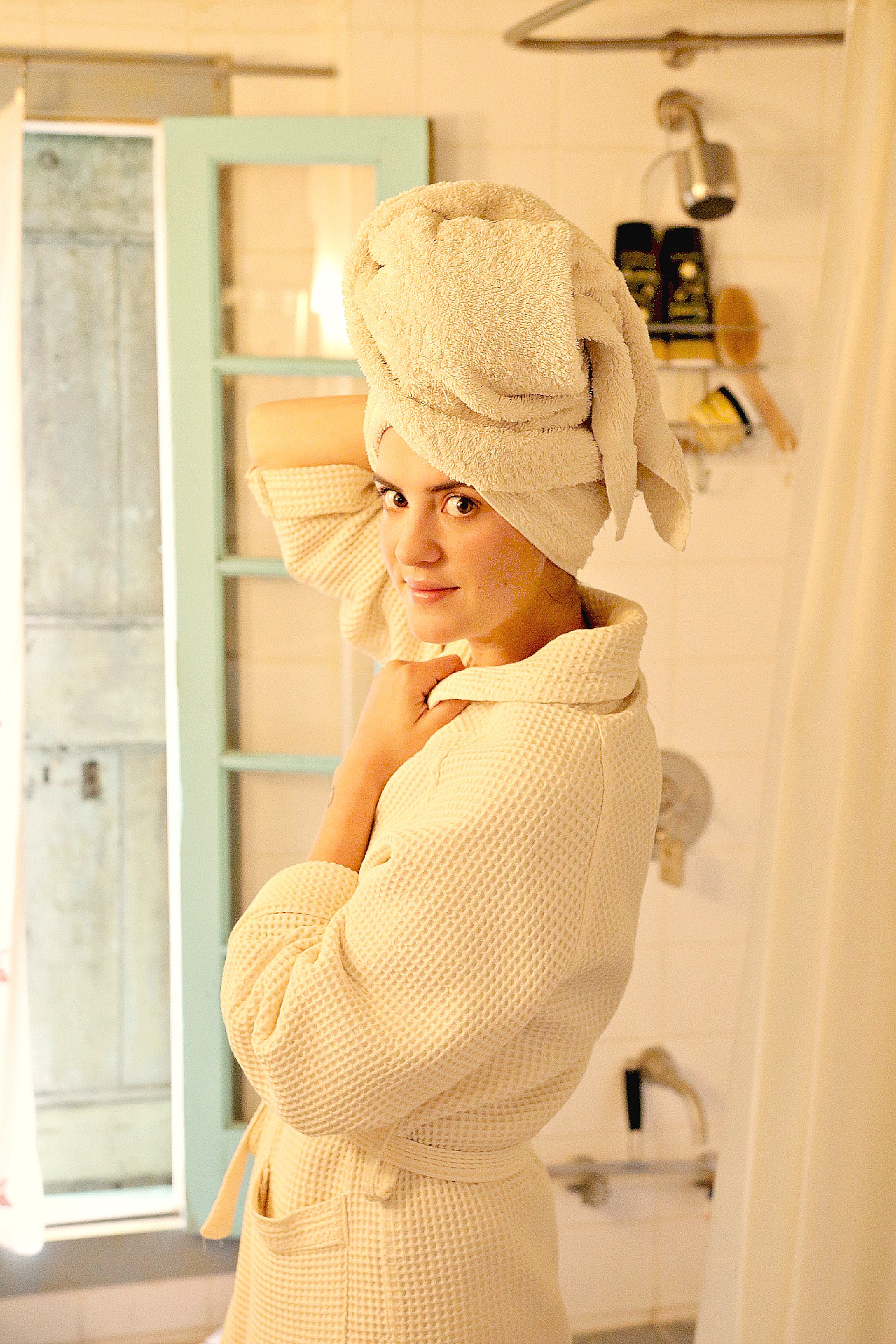 Long, styled, heavily dyed…this girl definitely needs some special treatment when it comes to hair products. I've had ombré hair for some time now – from brown to blonde to pink, and beyond – which means so much hair dye has gone into my hair. When you are constantly coloring your hair it is so important to keep it nurtured with great products — products that heavily moisturize and repair the inevitable damage that accompanies spastic hair decisions.
I was very excited to be introduced to the L'Oreal Advanced Haircare Line and test out their awesome assortment of products especially the Total Repair 5 line for damaged hair. Not only did the shampoo and conditioner revitalize my hair, but the Damage Erasing Balm works magic in just 3-5 minutes as it made my hair look revived and repaired. For a girl on-the-go, this is very much appreciated. Also, as you can see, I am all about a good messy wave (blame my California roots). The styling spray is some of the best I have used to date (and I have pretty much tried them all).
I had the pleasure of spending the weekend upstate (always great to escape the city), so I had some extra time on my hands to tend to those beauty-related tasks that are oh-so-necessary. Fun hair products, face masks…the works. It's nice to come back feeling prettier, healthier and completely invigorated!
If you have ombré hair, you're thinking of going ombré, or you're just a hair dye addict like I am, the L'Oreal Advanced Haircare Line is a total must. Give it a whirl, you won't regret it!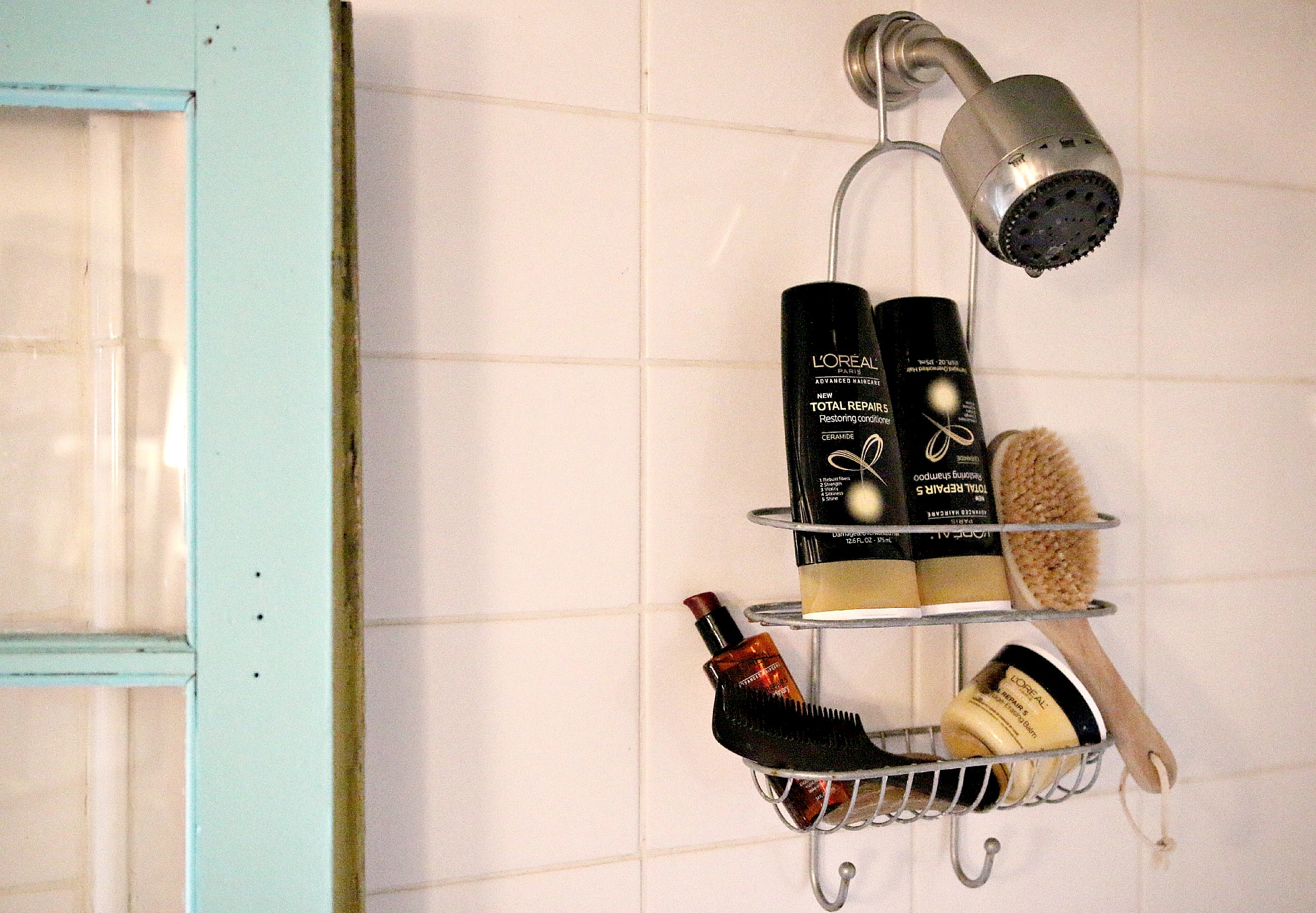 The L'Oreal Advanced Haircare Total Repair 5 shampoo and conditioner is seriously the best combo for dry, brittle, dyed hair. After only a few washes, my long locks were already feeling and looking better! On top of that, the Total Repair 5 damage erasing balm is a godsend. Use it once a week and you will immediately notice a difference.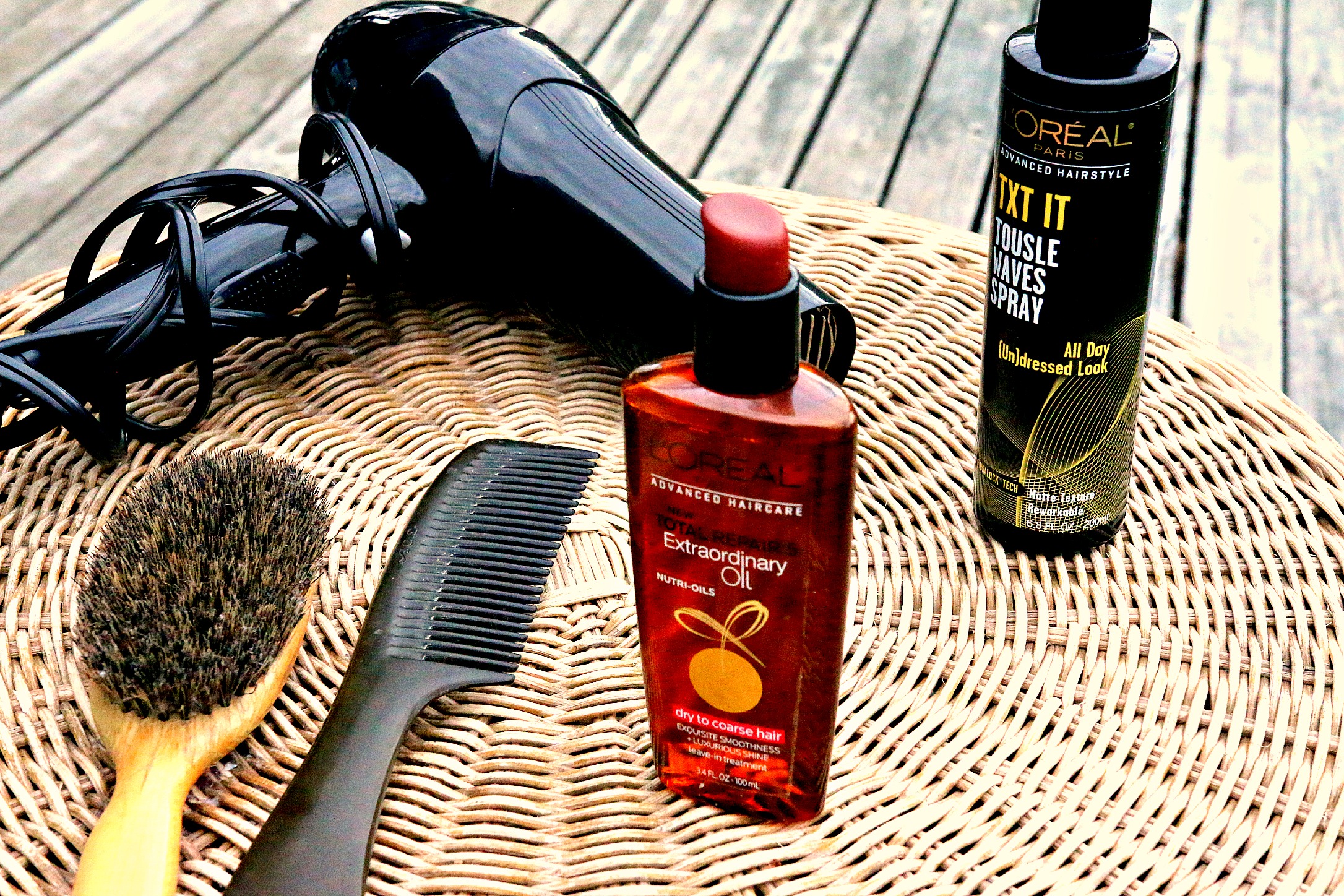 Now that I'm all washed up and ready to go, it's time to get my hair style on! I try to keep it simple with a blow dryer, comb, and a brush as well. And of course, you can't forget the products. The Total Repair 5 Extraordinary Oil is just that…EXTRAORDINARY! Whether you are using it post-shower or to add a little bit of moisture to dry ends, it is seriously perfection (and added bonus: it works on all hair types)!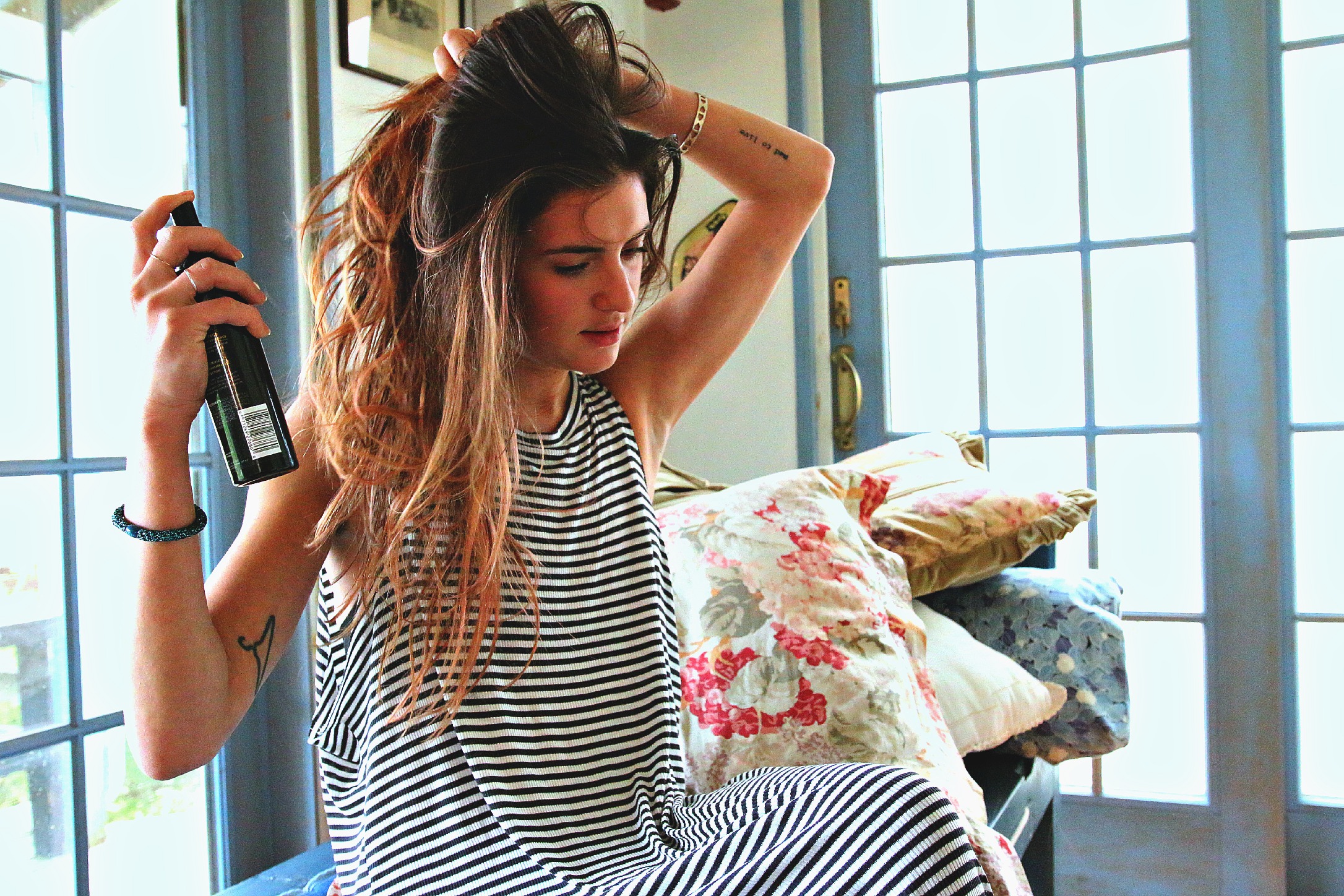 I love a messy, beachy wave. If you do too, then you have to try the TXT IT Tousle Waves Spray. It is perfect for achieving that look (and not looking like you tried too hard!). Obsessed.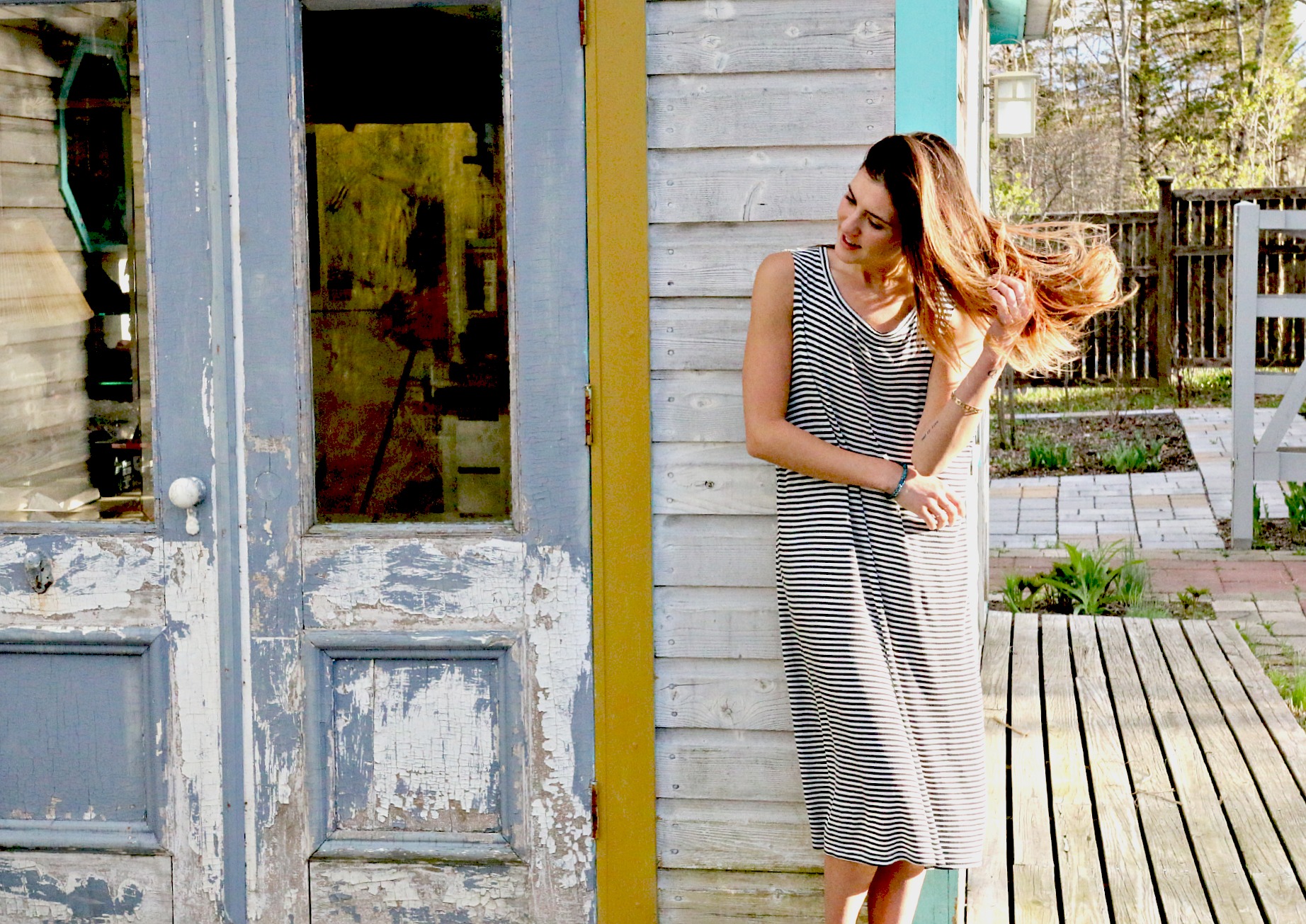 All done! My hair feeling and looking healthy, wavy, and I'm ready to show it off!
BONUS: I've got a very important side note, friends. L'Oreal is offering the chance to win an extraordinary dream weekend in NYC worth $25,000, including a VIP glam session with celebrity hairstylist Mara Roszak, for you and a friend!! Don't miss out on this one, friends. For more details on how you can get in on the action, click here. Good luck!
For more information on our relationship with L'Oreal: cmp.ly/3