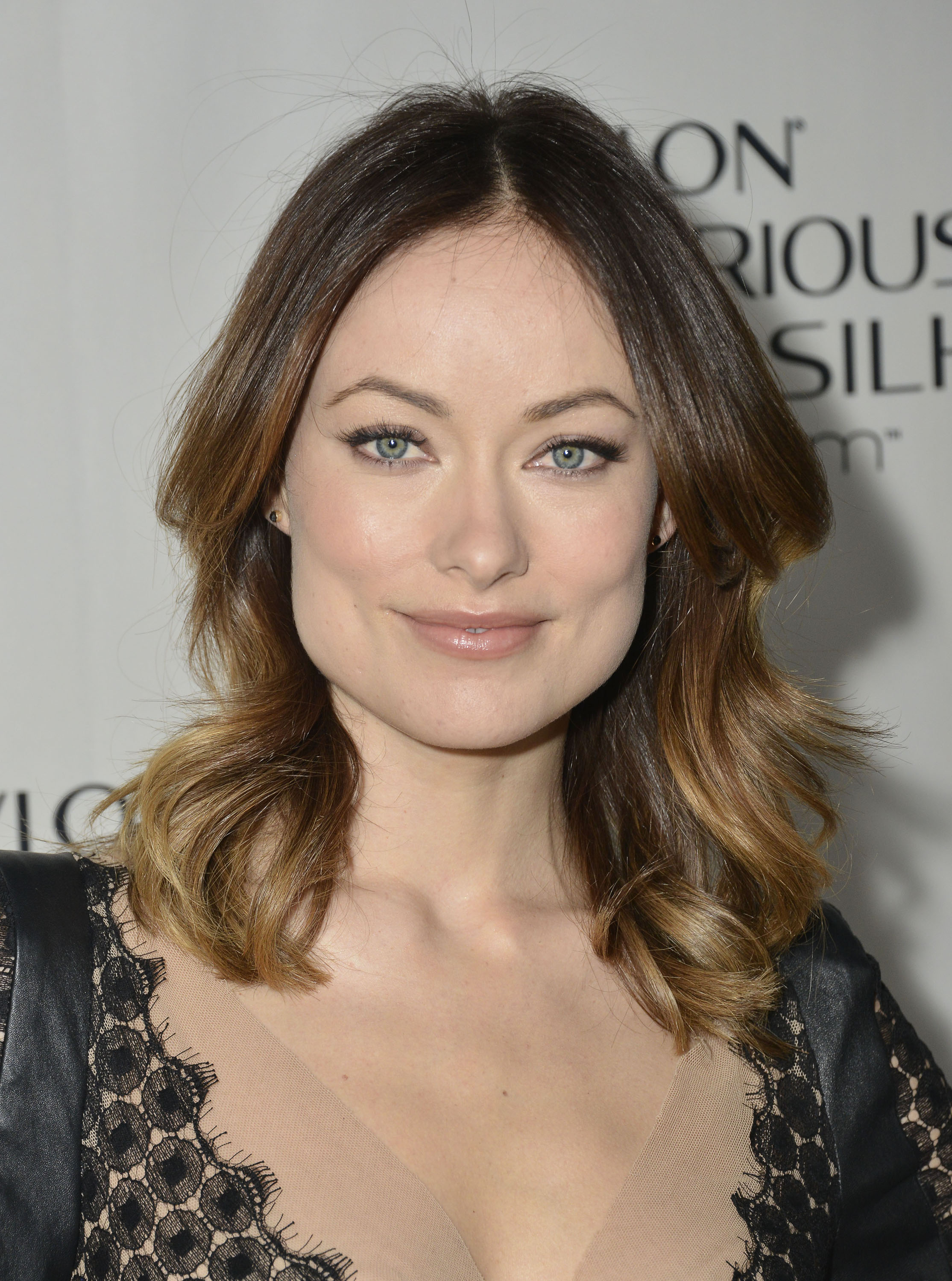 It's no secret that Olivia Wilde is something of hair chameleon — she's gone blonde, brunette and jet black for roles. But when I sat down with the actress to celebrate the launch of Revlon's Luxurious ColorSilk Buttercream color, I learned Olivia is a home hair color veteran, too. And she's had some pretty wild looks.
"I embraced it from an early, early age," says Olivia, whose current color has just been dyed back to brown after going inky black for a film. "When I was 12, I started working my way through the Manic Panic line.  I remember purple not going so well, but I loved it. At one point I wanted to do a sunset, an orange into red, which is hard to do crouching over your sink as a 13-year-old sharing a bathroom with everyone."
While Olivia says she loves her natural brunette color best ("I think it works well with my skin tone"), she still hasn't decided what color she'll opt for when she weds fiancé Jason Sudeikis.
"It will probably depend on whatever job I have at that point," she says. "So hopefully I'm not playing a bald person. That would be a tragedy."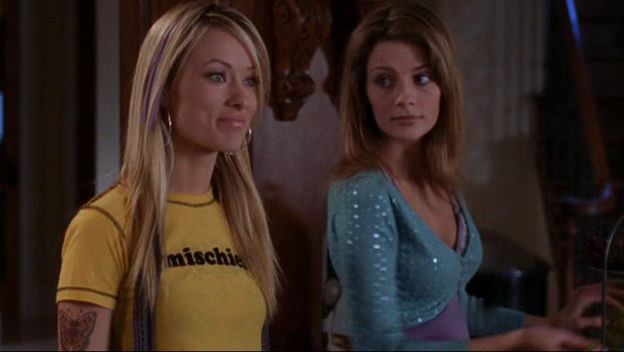 When I tell Olivia that I like her hair best with a purple streak in it, she knows exactly what I'm talking about.
"Oh The OC! That was a clip-in extension that I kept. I still have it. It's a weird little purple rattail."
So crazy hair colors aside, what's one piece of beauty advice Olivia would give to her younger self?
"Put the tweezers down. Put them down. I, like so many of us, I hope, plucked up all my eyebrows at a certain age," Olivia says.  "I wanted to be Kate Moss, and she had just wisps of eyebrows. But what you forget when you're looking at your beauty icon is they have a completely different face. But I wanted her freckles and I wanted those thin eyebrows. Once I learned that I had made this horrible mistake, and I wanted to grow them back, they wouldn't grow back. Now eyebrow pencils are my friend."
In fact, Olivia says filling in her eyebrows is a must before leaving the house.
"If I leave the gym and my eyebrows aren't done I'm just very uncomfortable with myself."
While Kate Moss might have been her beauty icon in the past, today Olivia looks up to Alexa Chung.
"I think she's fantastic in every way. And talk about experimental! She really has fun with her look and fashion."
Read more: Ginnifer Goodwin Copied Her Publicist's Haircut; Has Kissed Actors With Tuna Breath