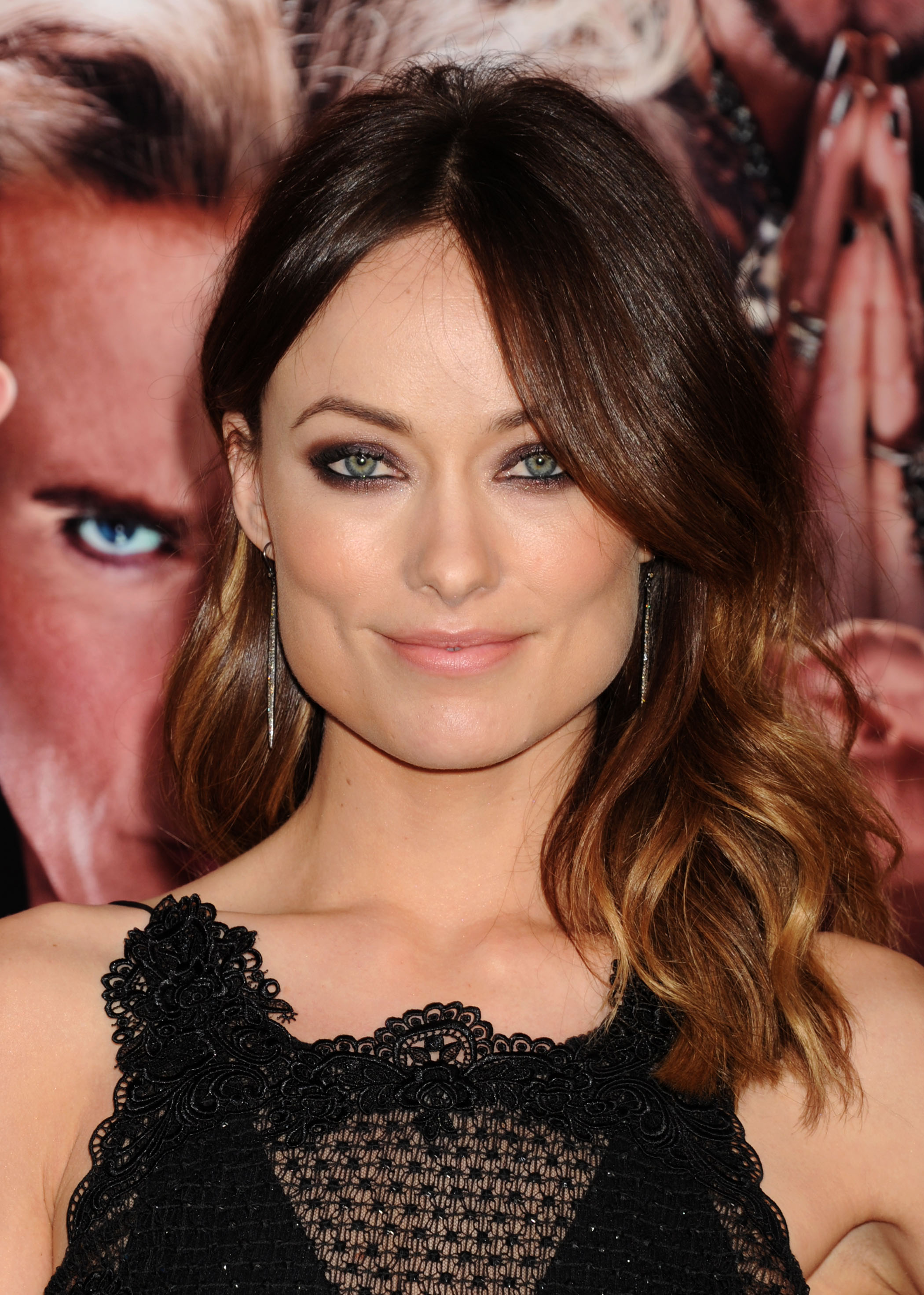 There's nothing wrong with a classic smoky eye, but we love to see the signature look reinvented in new colors and finishes from time to time. Olivia Wilde's recent premiere look was created by celebrity makeup artist Melanie Inglessis, who wanted to complement the Revlon brand ambassador's Gucci gown.
"I went with Olivia's classic look, a sexy smoky eye, but kept it chic and fresh by incorporating metallics into the look," said Melanie. Read on to see her tips for getting this same look at home:
Complexion
Create a dewy complexion by applying a luminous foundation to the face with a wet sponge. Apply a warm, creamy blush, like Revlon PhotoReady Cream Blush in Pinched ($12.99, revlon.com) to the apples of the cheeks.
Eyes
Cover your eyelids in a primer, so the shadow will adhere better and last longer. Start by creating the shape of the smoky eye by tracing both top and bottom rims with a thick black line. It doesn't have to be perfect, as it will be blended.
Apply a dark cream shadow, like Revlon ColorStay Smoky Shadow Stick in Torch ($8.99), to the entire lid and create a base to which the powder eye shadow will stick. Also use this color on the bottom lash line to start building the smoky eye.
Apply a dark burgundy powder shadow to the lids and under the eye on top of the cream to create a bit more depth. Blend all of the colors with a medium-size shadow brush.
Take a light shimmer eye shadow to the outside of the eyes and on the inner corner of the eyes for brightness. Finish the eyes with two coats of mascara on the top and bottom lashes (make sure to let mascara dry in between applications.)
Lips
Top off the look with Revlon ColorStay Ultimate Suede Lipstick in Front Row ($9.99) on the lips.
Do you like this metallic version of the smoky eye?
Read more: Olivia Wilde Had Purple Hair—But That's Not Her Biggest Beauty Regret