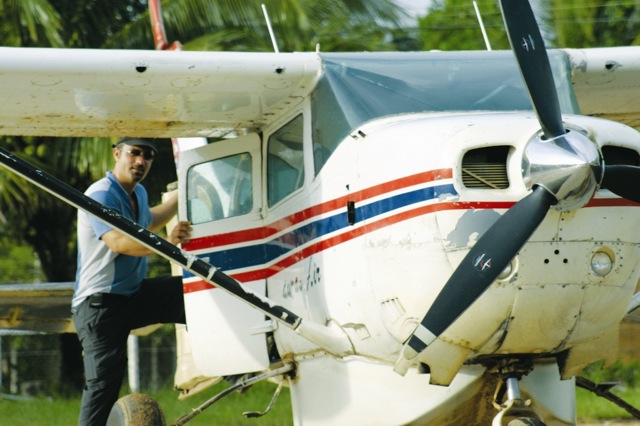 I had the pleasure to visit the QVC studios last week and go behind-the-scenes with Ojon Founder Denis Simioni as he shot a few of his videos for their newly released products. Watching QVC in action is like standing in the midst of a well-oiled machine – a machine that is functioning 24/7, 365 days a year that is. Simioni was flawless as well – I've had the pleasure of meeting quite a few industry experts, and none have been so passionate about their brand, and had such an inspiring story (and seemed to be so amazed by it) as he was.
Simioni began Ojon in 2000, after discovering a little baby jar that contained a "foreign ingredient" in the bathroom of one of his relatives that lived in Central America. He became curious about what was in the jar, and found out that the ingredient was "some sort of magical paste that literally transforms dry, damaged hair into healthy hair." Obviously becoming curious about how the paste works, he began using it and letting his friends use it, and everyone wanted it. He quickly learned (from talking to Grandma) that the paste was sold in Honduras in the open market by the Miskito Indians. So, instead of taking his planned vacation to Disney World, Simioni converted his plane tickets to Honduras and headed out to find this mystery paste.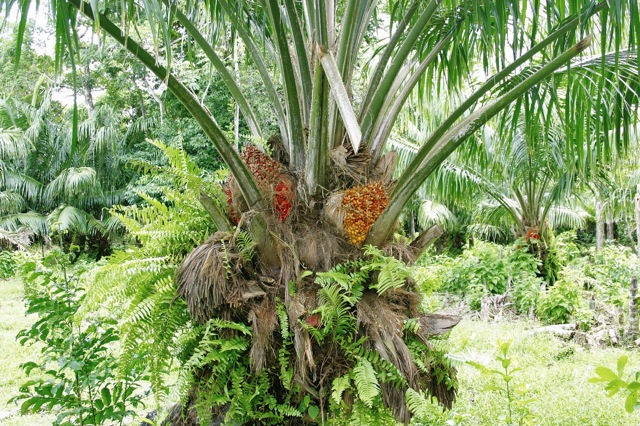 Upon arrival, he found a truck labeled with MOPAWI, which was a non-profit group that helped to sustain the development of the Miskito. He walked behind the truck for hours, and then had to jump in a canoe (Simioni still owns the canoe to this day) and rowed for five hours until he found the Miskito people. Simioni noted that they all had long, gorgeous hair that was wound up in buns, and after asking them to pull their buns down he couldn't get over just how long their hair was and how there wasn't breakage. Simioni took samples of the paste (which he now realizes was oil from Ojon nuts) back with him, and promised to return and work with them soon.
He stayed true to that promise, and was back in Honduras 7 months later after presenting the idea to QVC and realizing that there was nothing else like this on the market.
Simioni is obviously a great example of a true pioneer in the haircare industry who goes after what he believes in, and brings it to fruition, as Ojon is now an Estee Lauder company. When asked what advice he has for future entrepreneurs, Simioni replied, "The secret to life is just having a passion for what you do. If you believe in it and you want it bad enough, you'll find a way of making it work."
He has certainly made this motto ring true for his life and his product line, now launching Ojon's Rare Blend Oil (nicknamed the "Liquid Hair Concealer") which combines 7 rare oils in one product to help restore your hair. The product doesn't just pile up on your hair, but actually penetrates the hair shaft to restore it's condition. Another new product for the line, and a shock to many of it's loyal followers, is a mascara. But, when you talk to Simioni about it, it actually makes a lot of sense. "Lashes are hair, and our customers were taking the Ojon treatment and putting it onto their lashes," Simioni said. He added that with anyone that has an issue with dry, damaged hair they can help and make the hair thicker, so why not do that with eyelashes? The new mascara blends Ojon oil and amino acids to penetrate the lash and nourish it.
As for more cosmetics in the future? "Certainly, if we find the right ingredients."