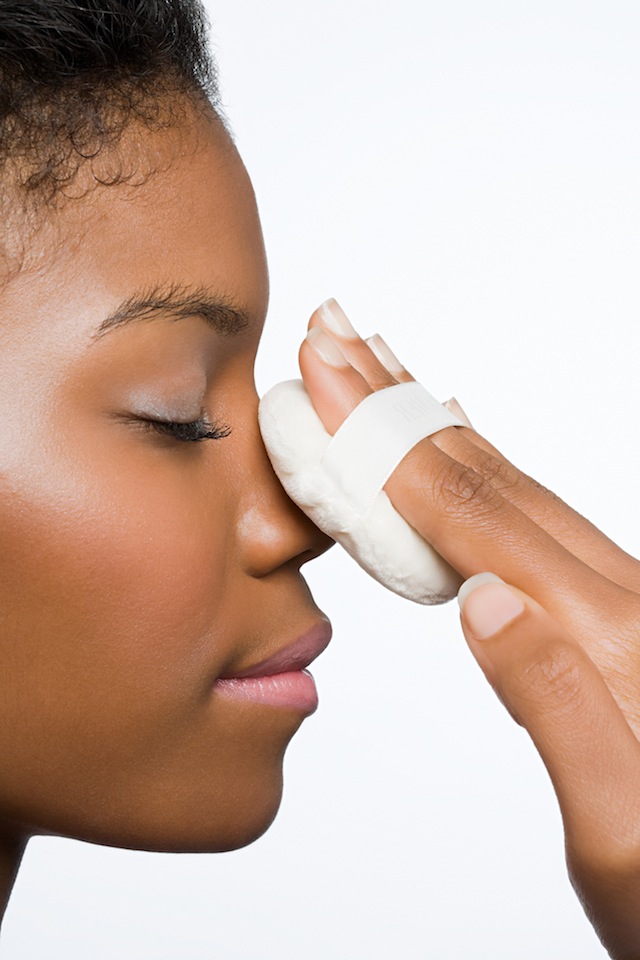 Let's face it: we all know how to put on makeup. But when it comes to your skin type, there are certain tips, tricks and tools to make it a little easier to look your best. With oily skin, a few quick steps of preparation and the right items can upgrade your basic makeup job into wow-where-did-she-come-from status. We reached out to Romy Soleimani, Beauty Director-at-Large for Beauty.com, to get her favorite advice for makeup application on oily skin.
Tone It Up
Skin prep is super important for oily skin, and using the right toner will help balance out the oiliness. Jurlique Citrus Purifying Mist is a must-have: it will leave your skin feeling feel hydrated, not oily. It's magic!
Less Is More
A great trick to eliminating oiliness in the skin is to reduce the number of layers of product you wear on your face. Original Foundation from Bare Minerals contains SPF 15, which allows you to cut out the layer of sunscreen you would usually apply before makeup.
MORE: How to Prepare Your Skin For Colder Weather
ACP = Always Carry Powder
Everyone with oily skin knows it's key to keep powder with you at all times! In order to avoid the caked-on-powder look, go with a mineral-based product like Mineral Makeup from Prescriptives. The powder will absorb oil while it keeps your face looking even, natural and shine-free.
MORE: 10 Questions You Should Be Asking Your Dermatologist
Prep Your Face With Primer
A great makeup tip for fighting oily skin is to mattify! Applying a matte primer before your makeup helps absorb oils throughout the day. Make sure to use it everywhere that you'll be applying makeup – even your eyelids. Try one of my favorites, Photo Finish Foundation Primer from Smashbox.
Stay Beautiful With Matte Blush
If you have oily skin, shine is your worst enemy, but that doesn't mean you can't create a beautiful makeup look with definition and color. I like to use a matte blush like By Terry Blush Veloute in Apple Glow; it easily absorbs into foundation or powder and leaves a gorgeous, matte finish.
Photo via Image Source/Getty Images