In this current economy a lot of us are cutting back and trying to get more beauty bang for our buck. I've heard some pretty crazy beauty tricks that women have resorted to in tough times. They may sound nutty, but they actually do work!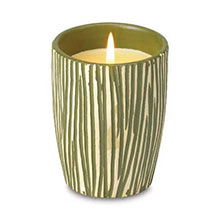 – If your expensive perfume has run out and you need to smell yummy, try a scented candle. Blow it out and drip the (cooled!) wax on your skin, then rub it off — it will leave the candle scent behind. It's the same concept as a solid perfume, which is just wax and perfume.
– If you drop your face powder compact on the floor and it shatters, don't fret. Go into your cupboards and pull out a box of cornstarch. A light dusting of this can erase shine and it's like a budget version of the old drugstore favorite Cornsilk face powder.
– No need to spend money on expensive lip and cheek tints from fancy department stores. Instead, pull out a little strawberry Jell-O powder pack from the kitchen drawer. Add a little water and you have a sweet tasting stain that works on cheeks and lips.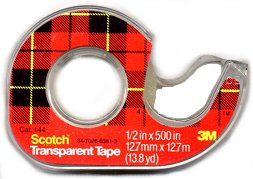 – If pores are an issue, forget Biore and just grab a strip of Scotch Tape from your desk drawer at home. Lay it over your nose and pull off all the sebum and dry skin clogging up your skin.
See how creative you can be when in a financial pinch. Beauty plus brain equals one great combo!
As an established makeup artist, many beauty brands send me samples of their latest products for consideration. I only write about the items that I truly love and I always abide by Daily Makeover's Editorial Ethics Pledge in each of my Positively Beautiful posts.