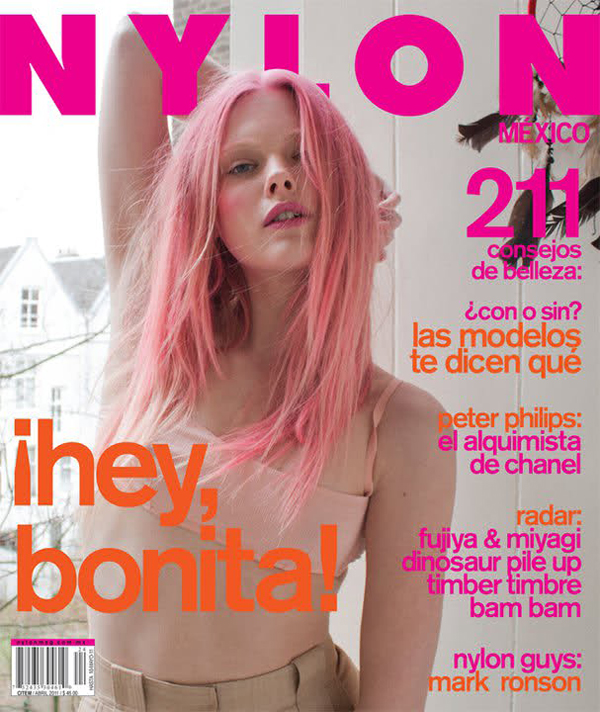 Nylon Mexico's April 2011 issue is blushing pink – not only does model Romy have light pink hair (with streaky platinum blonde showing through love that touch). But, the fair skin beauty also has just a hint of pink through her brows as well.
The bright color doesn't stop there though the Nylon crew went full throttle with the bright spring trend, adding a fuchsia lip and flushed cheeks. Obviously this isn't an everyday look, but with color-streaking so on trend for hair, could you see yourself trying out this look?
Or, are they taking the all-over color too far? Especially by adding in the eyebrows? Let us know what you think below!
Photo: Nylon Mexico April 2011 Romy by Tony Solis