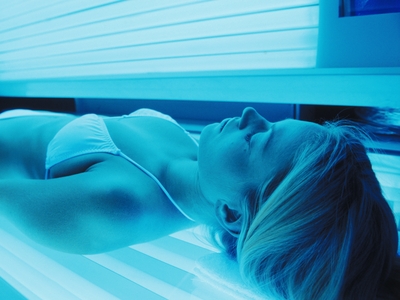 Photo: Getty Images
Everyone has known for a long time that tanning beds cause skin cancer and premature aging, so you'd think that pale skin would be the new hot trend. But sadly, Americans need a little more than a warning to get them away from the tanning beds. And now New York State is taking action. After NYC Mayor Bloomberg's attack on soft drinks, are we really that surprised?
Currently, children under 14 are banned from the tanning beds, while teens ages 14-17 are allowed with their parent's permission. The new bill will ban children 16 and younger from the tanning beds. The Wall Street Journal has reported that it is very likely the bill will be passed, as Governor Cuomo has acknowledged his approval .
Do you agree with this new (soon-to-be) ban? Do you see tanning beds becoming illegal for all in the future?