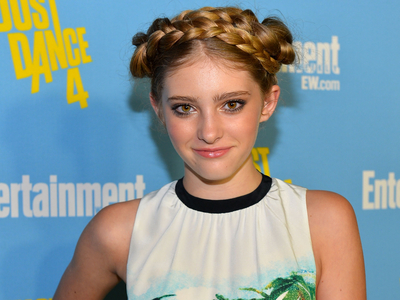 Photo: Alberto E. Rodriguez/Getty Images
We recently reported on what we thought was the worst heidi braid. Victoria's Secret model Candice Swanepoel was seen on the red carpet with half of her hair up in a thick and overbearing headband braid, while the rest was in soft curls, creating a sharp contrast that just didn't work (well we thought so, you all seemed to love it). But now, after seeing The Hunger Games' Willow Shields at Comic-Con, we have been forced to eat our words. Now we have seen the worst heidi braid, and we're curious if you feel the same!
The Worst Retro Hairstyle We've Ever Seen
The young actress, known for her role as Primrose, sported what appeared to be two headband braids grazing her hairline. So, what makes this one worse than all the others? Is it us, or does she appear to have dog ears? Although we think the style could have looked sleeker, we are happy to see the young actress chose a hairstyle that was age appropriate. No one over the age of 12 could have pulled off that headband braid.
Here's how to get a more mature heidi braid, courtesy of Jennifer Morrison: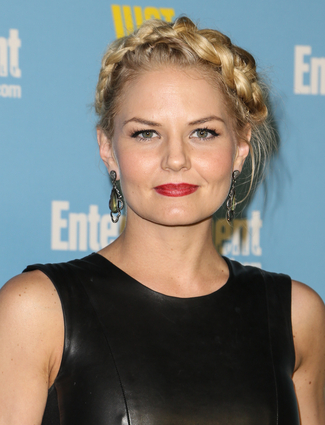 Photo: Chelsea Lauren/Getty Images
Step 1: Start by applying a shine serum, such as L'Oreal Everstyle Alcohol-Free(Tm) Smooth & Shine Serum ($6.99, Walgreens.com), to tame hair and prevent frizz.
Step 2: Gather hair on the left side of your head, just below the ear.
Step 3: Dutch braid – French braid, but inside out – around your hairline. Finish behind your right ear and hold in place with bobby pins.
Step 4: Spray the style with a strong hold hairspray, such as L'Oreal Elnett Satin Extra Strong Hold Hairspray ($11.99, Drugstore.com. Opt for a strong spray so the style doesn't move.
Are you loving Jennifer's headband braid too?