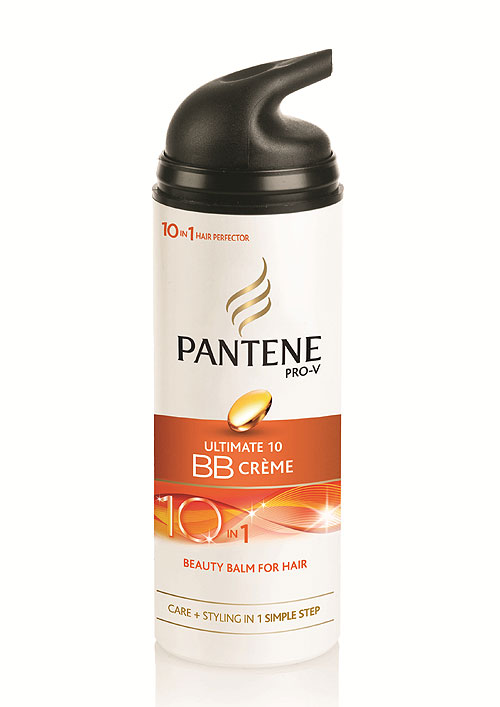 We're big fans of BB cream and its myriad benefits — with all the best qualities of a primer, foundation, moisturizer and SPF all in one, easy-to-use product. Now Pantene is bringing the same multitasking idea to the haircare aisle with Pantene Pro-V Ultimate 10 BB Crème. Yes, it's a BB cream for hair! True to its name, this beauty balm packs 10 benefits into one product, according to the company's announcement:
1.       Repair for rough hair
2.       Strength against damage
3.       Silky Softness
4.       Brilliant Shine
5.       Smoothing
6.       Moisture
7.       Frizz Control
8.       Heat Protection
9.       Manageability
10.   Tame Fly-Aways
We haven't gotten our hands on the new BB cream yet (it hits stores in February), but we'll be sure to keep you posted on whether it's as awesome as its skincare sister product.
Would you try BB cream for your hair?
Read more: The Best BB Creams For Your Skin