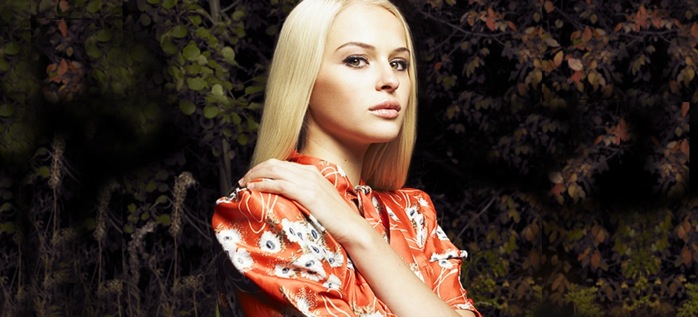 I don't have curly or voluminous hair (unlike most people I know that regularly get a Keratin treatment) so I was a bit worried that my hair might be super flat or crazy straight if I got Keratin. With my curiosity outweighing my fear of flat hair, off I went to Le Salon East to see what happens when someone with "normal" hair gets a Brazilian Keratin treatment.
After one wash my mind was set at ease, and I can't remember the last time my hair was this silky or shiny! It's raining and seriously humid in New York today and looking at my hair one would never know. The Keratin Brazilian treatment is my new hair hero and I will absolutely be setting up a second appointment at Le Salon in a few months.
For more about my visit, what I learned, and some SWEET deals — keep reading…
What You Need to Know Before You Go:
If you color your hair or need a haircut:
If you color your hair get it done the same day or wait until two weeks after you get a Keratin.
If you need a haircut, get it before (you can get it the same day) or wait at least two weeks after you get a Keratin.
Why you want to wait two weeks after to cut or color your hair: The Keratin process is sealed into the hair shaft with a special flatiron. When you cut your hair or open the pores with hair dye, you are essentially opening the hair shaft and you'll want to have your hairstylist iron your hair again to reseal it.
If you're going on vacation:
Try to schedule your Keratin treatment two weeks prior to your vacation. Chlorine from swimming in a pool is totally fine, but the high levels of sodium in ocean water can strip the Keratin in your hair.
What I Learned About Keratin:
Our hair naturally has keratin in it. Getting the Brazilian Keratin treatment puts the Keratin back into the hair, making it stronger, softer, and easier to manage. The collagen in the treatment adds sheen to the hair.
There's been a lot of hoopla about the use of formaldehyde in Brazilian Keratin treatments, but if you're going to Le Salon you need not worry. The permissible limit of formaldehyde (as set by OSHA) is .75, but Le Salon keeps theirs at .27!
Who Should Have It Done:
Anyone can get it (and now that I've had it I think everyone should)! Depending on your hair, you can either get the 24 hour or 3 day treatment. The length of time refers to how long you have to leave your hair before you can wash it. Having "normal" (wavy, not thick) hair, I went with the 24 hour Brazilian Keratin treatment.
What The Process Is Like:
After your hair is washed and blown dry, the Keratin is applied. I had expected a series of products, but all it takes is one (or one and a half if you have thick or extra long hair) little spray bottle of product spritzed on until your hair is completely covered. My scalp felt a bit tingly at first (not bad or painful at all, just… tingly), but that only lasted the first few minutes. Once the product is applied, it is blown dry for the second time. The last step involves having your hair flat ironed to seal in the Keratin, making your hair the straightest it has ever been!
How Long Does It Take:
1.5 to 2 hours, depending on the thickness and length of your hair.
How Much Does It Cost:
Prices vary from salon to salon, but you can always snag a great deal on Lifebooker.com. As a matter of fact, Beauty High readers in NYC and these other areas can enjoy these perks NOW:
$88 at Le Salon East, New York City
$89 at Studio Noi, Los Angeles
$99 at Haute Hair, San Francisco
(Photo: Lifebooker)