Check out how these stars dramatically changed their looks without having to commit to a new haircut or hair color.
Heidi Klum's Brushed-Back Hairstyle Makeover
!nl!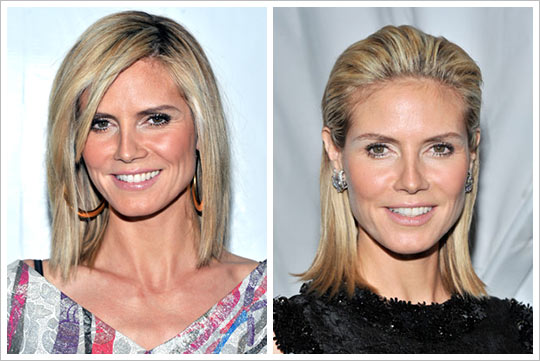 A face-framing long bob
Photo: RD / Dziekan / Retna Digital
A glam brushed back hairstyle
Photo: RD / Dziekan / Retna Digital
Heidi Klum looks totally different by just brushing all of her hair back. Use a strong hold hair gel to keep hair in place. Try on these looks now!
Maria Menounos' Eyeshadow Makeover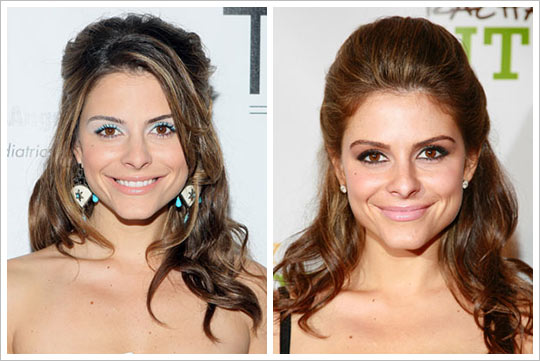 Azur blue eyeshadow
Photo: Polk Imaging / FilmMagic.com
Neutral muave eyeshadow
Photo: Charles Eshelman / FilmMagic.com
This TV darling demonstrates how a simple swipe of blue or violet eye shadow can instantly change up your look.
Tanika Ray's Curly Makeover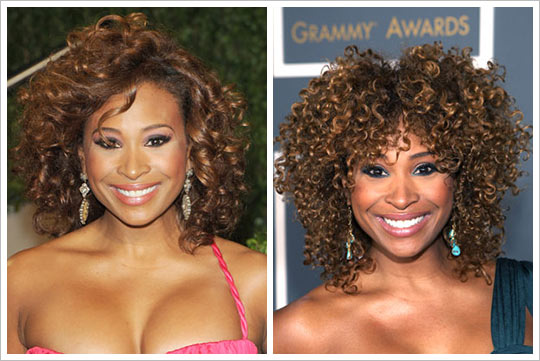 Soft curls
Photo: Arnold Turner / WireImage.com
Corkscrew curls
Photo: George Pimentel / WireImage.com
No doubt about it, Tamika Ray is all about curls–whether they're corkscrew tight or loose and soft. Try on these looks now!
Paris Hilton's Flapper Makeover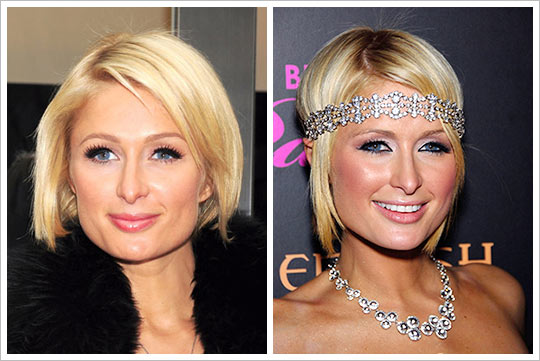 Her everyday hairstyle
Photo: Jun Sato / WireImage.com
A blinged-out headband
Photo: Bruce Gifford/FilmMagic.com
Leave it to this heiress to get glam with a bedazzling forehead band. Try on these looks now!
As one the web's largest beauty sites, DailyMakeover.com constantly receives products from beauty companies for editorial review. Please read our Editorial Ethics Pledge if you'd like to know how we select products to feature.