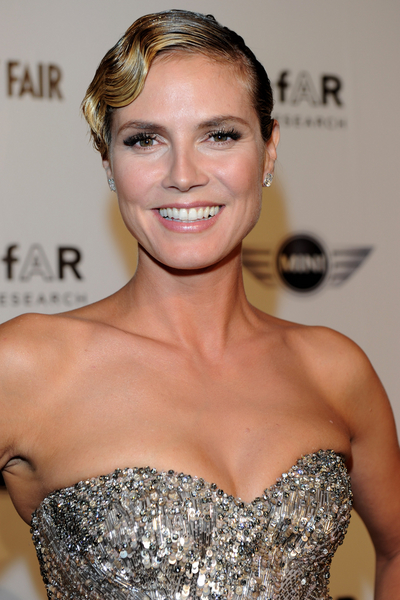 Photo: © Venturelli/WireImage
Heidi Klum is quitting Victoria's Secret.
The supermodel has been with the lingerie giant for 13 years but has now announced she is hanging up her angel wings and won't be strutting down the runway in the annual November show. The mother-of-four told the New York Post, "All good things have to come to an end. I will always love Victoria's Secret. It has been an absolutely amazing time."
In 2002, Heidi became the "Head Angel" and amazed everyone last year when she posed in her underwear at the show just five weeks after giving birth to her fourth child. Other Victoria's Secret Angels include Adriana Lima, Alessandra Ambrosio and Rosie Huntington-Whiteley,
Heidi recently admitted she has got a "sell-by date" and said there are only certain campaigns she will sign up to now because the rest are more suited to younger girls. The 36-year-old beauty said, "Models have a sell-by date. There are certain jobs I don't do anymore, like the young, sexy, cute things for teenagers, or even 25-year-old girls. I go in a different bracket now."

Try on Heidi Klum's hairstyles in the Makeover Studio!