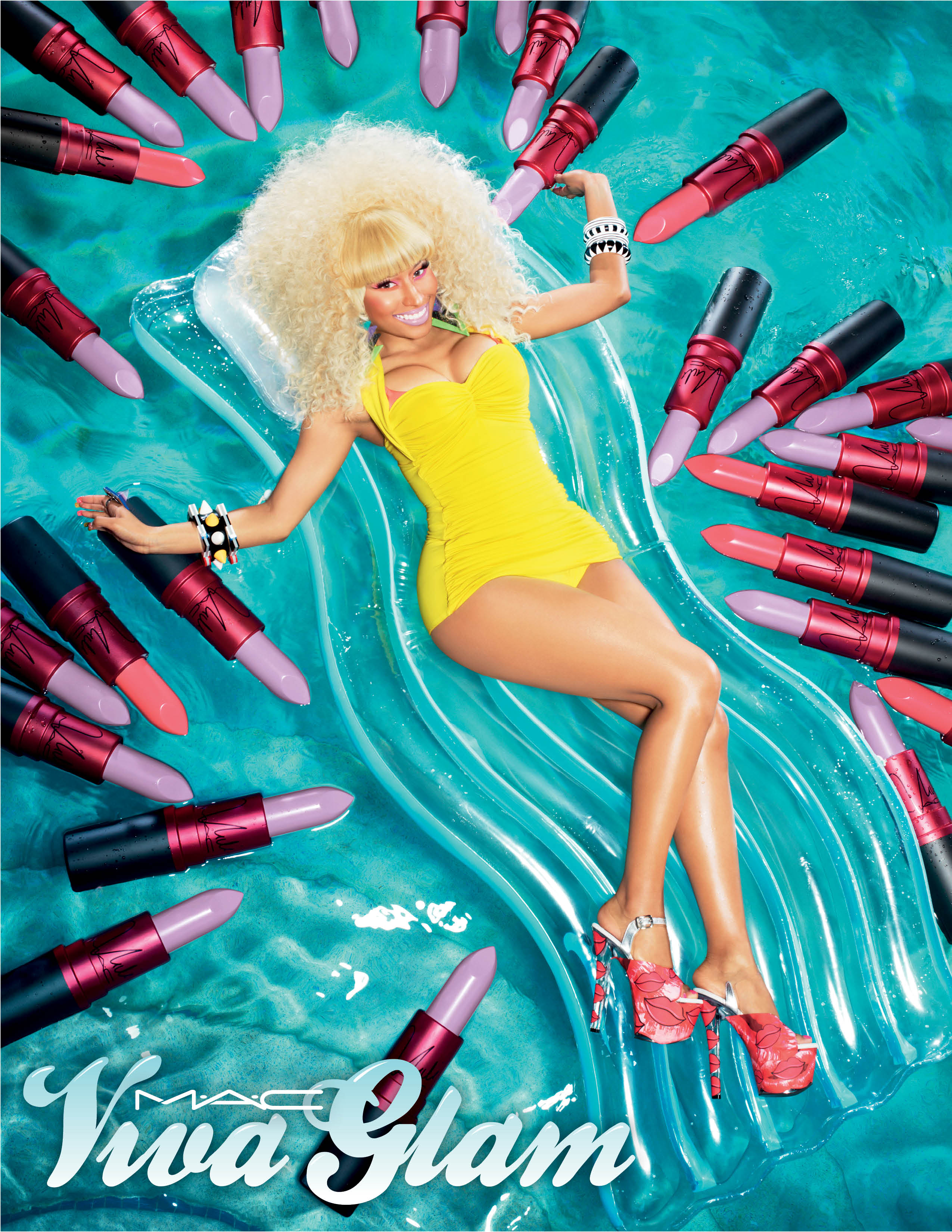 Have you always envied Nicki Minaj's lipstick? Soon you'll be able to buy another lipstick from Minaj and help women, men, and children living with AIDS or HIV. Minaj has been fronting MAC's viva glam products, and this February she'll be introducing the new shade, a pale lavender pink. Viva Glam Nicki 2 will be available in an amplified lipstick and lip glass starting on February 9. The duo is sold entirely for charity, with 100 percent of the selling price donated to help fight AIDS and HIV.
Last year Minaj and Ricky Martin became the new faces of MAC Viva Glam and sold a bright bubblegum pink lipstick, also for charity. Viva Glam Nicki 2 will be sold for $15 at all MAC locations and online.
The rapper and lipstick lover does what she does best in the ad campaign – flaunting her assets in a pool while wearing the lavender lipstick. Previous spokespersons for the Viva Glam campaign have included Lady Gaga, Elton John, Ru Paul, Pamela Anderson, and Cyndi Lauper. The MAC AIDS Fund was established in 1994 and as of 2011 has raised a whopping $224 million with the Viva Glam campaign.
What do you think of the new pale lavender lipstick, will you be buying it when it comes out?