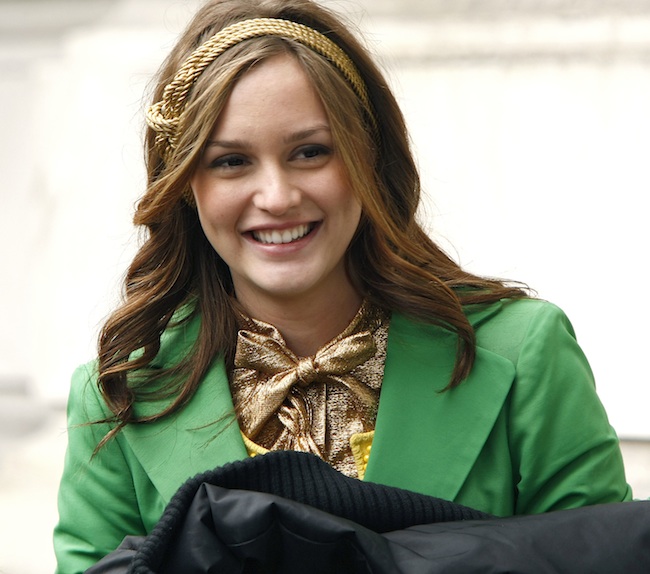 Any friends in your life Gossip Girl superfans? Or maybe just in love with Blair's headbands? Designer Jennifer Behr, who created many of the character's famous headwear, is offering the "Blair Waldorf Gift Set," for $4,000. Okay, maybe just if your BEST friend is a GG fan. —via Racked.com
—
Heidi Klum's costume for her annual costume party was all about the makeup this year. It took three hours to put every little crystal that covered her entire face. —via People Style Watch
—
Amy Adams is the new ambassador for Lacoste's latest fragrance, with online campaigns starting in early January. —via WWD
—
Beginning tomorrow at 12 pm EST, NARS is launching a 15-day giveaway of their Andy Warhol gift sets.
·         Click on the NARS Facebook page at www.facebook.com/narscosmetics each day at 12pm EST from December 4 until December 18.
·         In the comments section, simply answer the Warhol-inspired question to enter.
·         NARS will select that day's most creative answer as the winner.
·         Only one entry per person per day will be accepted.
·         Note: You only have 15 minutes to respond, which means that the daily opportunity ends at 12:15pm EST.