From the flowing bubbly to Times Square Ball, sparkle and shine are synonymous with New Year's Eve — but incorporating some glitz into your look can be tricky. Too little is underwhelming, and too much is just a disaster; but where do you draw the line? There are plenty of ways to let the world know you're ready to ring in the New Year while keeping your look classy, too. Just make sure you don't decide wear all these ideas at once. A little sparkle goes a long way!
Sequined Nails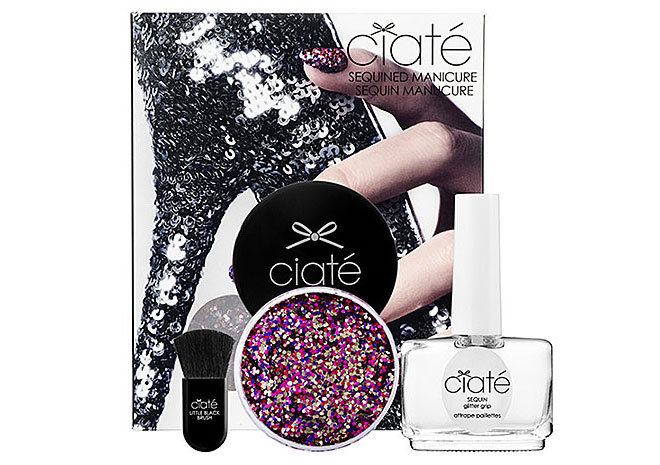 Glitter polish is so Holiday 2011. Ciaté's Sequined Manicure ($13, sephora.com) is the new way to rock sparkly nails this season. The multicolored 3D confetti effect will make your tips the center of attention (and not the kind you'd get from a scandalous sequin mini dress).
Shimmering Lashes
Models donned major sparkle to walk Dior's Spring 2013 runway, but let's be honest: This look isn't exactly street-friendly. Want the same effect without overdosing on bling? Crystal-adorned falsies such as this pair from Kre-At Beauty ($45, kreatbeauty.com) can up the ante on a simple smoky eye without the fuss of gluing crystals all over your lid. Plus, they'll stay put while you party!
Glitter Cat Eye
A simple cat-eye is fun for any occasion, but using a glitter eyeliner will help you go from office-friendly to party-ready with a flick. Urban Decay Heavy Metal Glitter Eyeliner ($18, sephora.com) comes in a variety of shades, and its thin brush will add subtle sparkle without looking chunky. Pair it with neutral shadow, or nothing at all; either way, it will leave everyone starry-eyed.
Crystal-Adorned Hair Accessories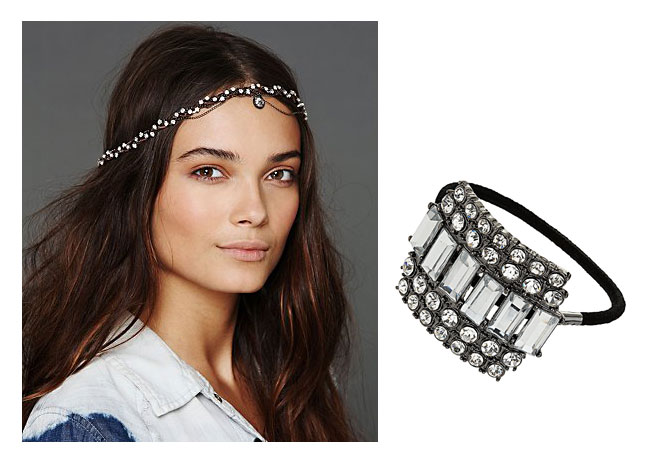 A pretty blowout or simple ponytail can still make a statement if paired with the right hair accessories. If you prefer your hair up, use a hair tie with a jewel-encrusted section, such as this Topshop Encrusted Stone Section Ponio ($10, topshop.com), that falls over the band for a pop of glimmer. Or, add a festive halo like this Gypsy Junkies Leather Swarovski Headband ($78, freepeople.com) to loose, wavy hair for a stunning Grecian-inspired look.
Shimmery Decolletage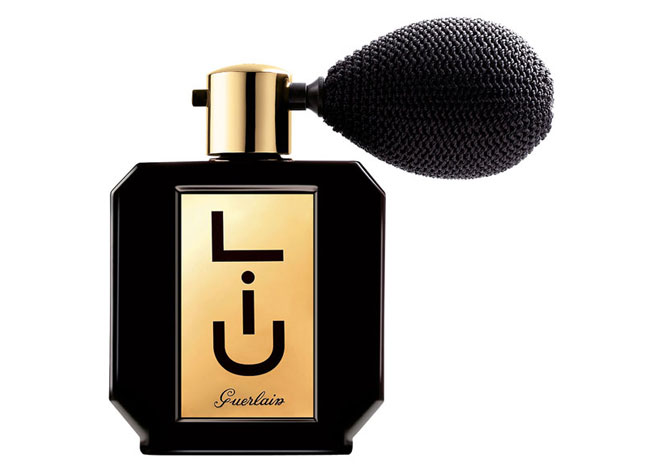 If shimmer on your face is not an option, try a little bit on your decolletage and arms (or even in your hair) for a sexy night out. This Perfumed Shimmer Powder from Guerlain ($88, nordstrom.com) will not only make you smell divine, but it will have your skin gleaming all night long — win, win!