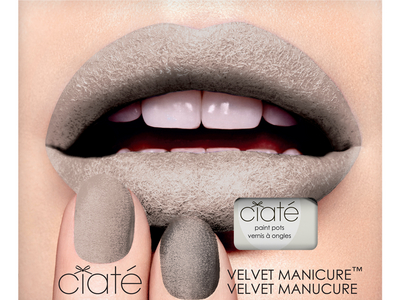 Photo: Courtesy of Ciate
Essie and OPI may be the leaders in nail color, but Ciate has to be #1 when it comes to innovative (and easy!) nail art. The company wowed us all this spring with their Caviar at-home kit that was the first in 3D manicures. Now, W Magazine just announced that the company has created a velvet manicure kit, making this new nail art trend easier to master.
Similar to the caviar mani, the velvet manicure is an at-home kit that will be sold at Sephora starting next month. No word yet on how to apply the mani, but if it's as easy as the Caviar kit, we're definitely interested!
What do you think of the Velvet Manicure? Do you love matching your nails to your clothing, or is matching fabrics a little too matchy-matchy?