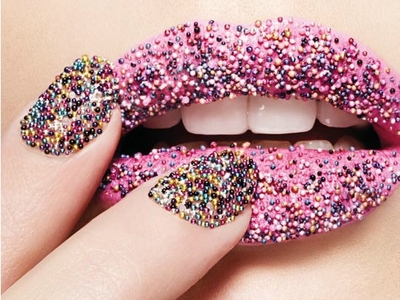 Photo: Courtesy of Ciate
Put the nail pens away, because we've spotted a new nail trend that even the least artistic person can excel at: the Caviar Mani.
The British nail polish brand, Ciate, is launching a kit in April to create a "caviar mani." While this may sound like a luxurious spa treatment, it is actually named that because the manicure resembles caviar eggs. Ciate's kit includes a nail polish and matching beads that creates a 3D effect by sprinkling the beads onto the wet polish.
According to Grazia, Ciate's Creative Director Charlotte Knight wanted to create a feminine 3D nail for a magazine cover shoot. "The finished effect gives nails an instant sophisticated look," the Ciate website said.
And now we can covet them at home. The kit, available in white, black and multi, will be available at Sephora stores in the U.S. and on Sephora's website.
Would you try the caviar manicure?