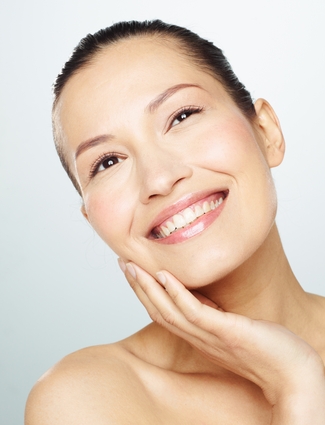 Photo: William King/The Image Bank
Here at Daily Makeover, we're always looking for the latest effective beauty breakthroughs. And this batch of hot products has left us with brand new additions to our skincare regimen.
Wrinkle eliminating lasers have been as popular at doctors' offices as botox and laser hair removal, and now PaloVia is bringing the same technology to your bathroom.
The handheld device delivers short pulses of laser light to the deepest layers of skin, places creams and serums can't reach. It triggers the body to sweep away older, damaged tissue and generate new collagen and elastin. The result is a serious reduction in signs of aging, and clinical studies have clocked visible dramatic differences at 3-4 weeks!
Hairstyles That Make You Look Younger
Elayda also has a new skin care system based on a hydrating Retinol foam that was previously only available by prescription.
The Continuous Results line includes a cleanser, complex treatment, and hydrator that deliver high amounts of pure Retinol to the skin. This key ingredient speeds up the process of reducing fine lines and wrinkles, while boosting your skin's radiance and firmness.
The best part is that after 60 days you have the option to increase the concentration of Retinol in the Continuous Results system, so skin will constantly improve and show results.