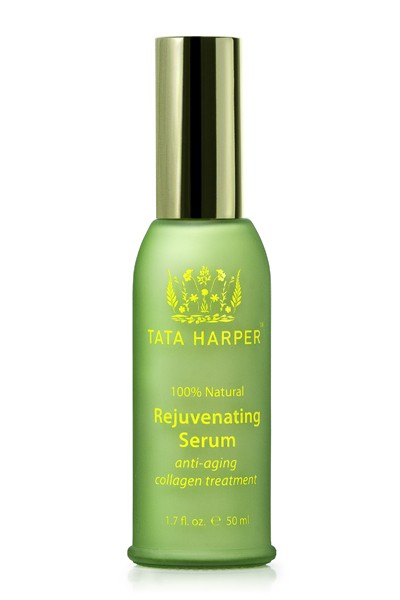 We tend to put a great deal of focus on what we put into our bodies. Many people have cut out processed foods and bulked up on organic, but what about our skin care routine? Many would argue that what you put on your skin is just as important as what you put into your mouth. Those creams, serums and masks do get absorbed and pass into the blood stream after all. Now is a great time to resolve to be more mindful of the beauty products we use, and thankfully, there are plenty of great natural skin care options out there.
1. Roots Rose Radish Honey Pecan Rose Face Cleanser ($35, rootsroseradish.com)
This all-natural cleanser may seem weird at first (the texture is super thick), but you'll be lured in by the smell of lavender and rose petals. Finely ground pecans and almonds will help exfoliate as the jojoba oil soothes and moisturizes your skin.
2. RMS Beauty Oil ($74, rmsbeauty.com)
More and more beauty companies are offering moisture in the form of face oils, but RMS' is one of the few that is actually organic. Made with jojoba and rosehip oils, this product is able to replace your traditional moisturizer.
3. Neal's Yard Remedies Beauty Sleep Concentrate ($47.50, amazon.com)
One of the most important parts of a skin care routine is your nightly ritual. This concentrate helps to moisturize the skin, as well as reduce fine lines and wrinkles while you sleep. The essential ingredients used are grape seed oil and narcissus tazetta bulb extract.
4. Tata Harper Rejuvenating Serum ($150, tataharperskincare.com)
Another anti-aging product, this serum uses Spanish lavender and date palm extract to reduce the depth of wrinkles. And like all Tata Harper products, it smells amazing.
5. Lavanila The Health Body Butter ($10, lavanila.com)
It's hard to find products that are naturally scented, since most fragrances contain chemicals. Lavanila is a company that specializes in natural fragrance. They carry deodorant, perfumes and even body butters, so you can enjoy the smell of a body lotion without the bad ingredients.
Do you have a favorite natural skin care product? 
Read more: Natural Beauty Tips Every Girl Should Know