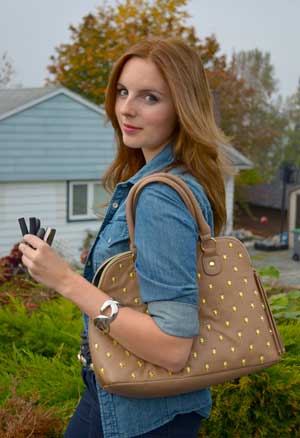 Bree Alwin is the fashion and beauty-obsessed writer of TheUrbanUmbrella.com. Her blog combines high-end fashion and beauty with practicality, making looks accessible, affordable, and obtainable to women on any budget. 

Over the last few years I've learned to appreciate down to Earth beauty. Part of polishing off an au naturale look is by using products that emphasize your natural coloring and features, and there's no better place to start than your lips.
The best way to have natural-looking lips is by using a lip color that mimics the tone of your pout while adding an added element of depth. These lipsticks elevate your everyday makeup to look "naturally" gorgeous without any fuss.
Since these shades so closely resemble your original lip color, you don't have to worry much about reapplication, making these lipsticks low-maintenance and completely practical for all-day wear.
Looking for that perfect natural shade? Try one of these: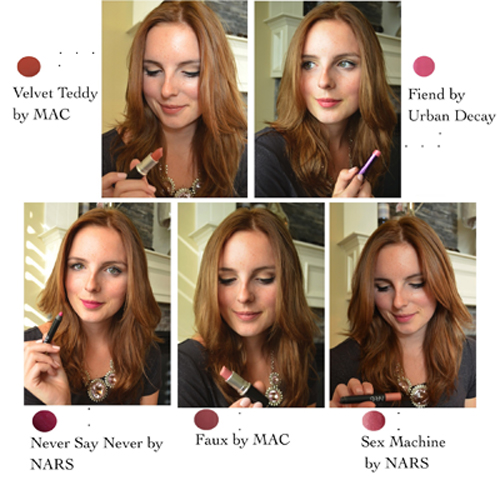 Velvet Teddy by MAC: This reddish-brown matte formula lipstick is perfect for a simple and basic look for the day. If you have naturally pinkish lips like me, this color will be a bit different from your natural shade, but in a subtle way.
Fiend by Urban Decay: This full-coverage lipstick has a gorgeous sheen and is incredibly moisturizing. The muted pink rose tone of Fiend is similar to my actual lip color, but adds a bit more depth and shine, which makes it a convenient choice for daily wear.
Never Say Never by NARS: This color is a berry-toned pink which is slightly brighter and deeper hue than my natural lip color. If you have paler lips, it's more wearable than a bold lip but still gives you a pop of color.
Faux by MAC: This color is a very muted pink tone with subtle tan notes through it. Like Velvet Teddy, this lipstick is a matte formula.
Sex Machine by NARS: This color is a nice pinky-mauve and is super-moisturizing. The pretty pink color is very natural and subtle when applied, which makes it practical for a full day's wear.
More from The Urban Umbrella
Urban Decay Fiend Lipstick Review
Two Must Have Nail Polishes
See More of Bree's Beauty Reviews….