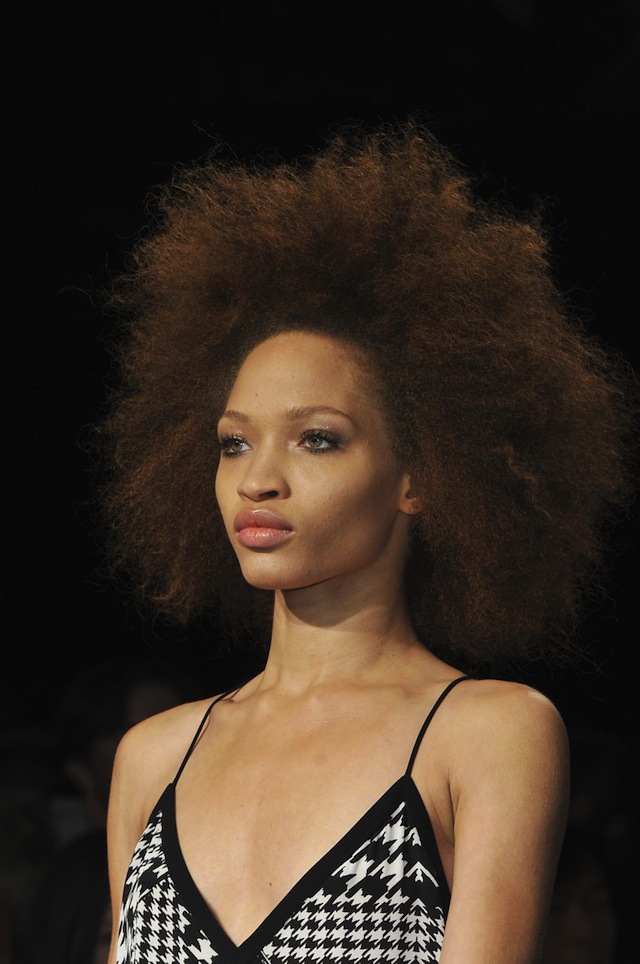 Deciding to go natural can be one of the best decisions you can make for the health of your hair. Your fro and curls are the envy of all your friends. But like any other hair type, it doesn't come without it's fair share of hair related complications. We're talking shrinkage, shedding and plain old time consumption. If you're familiar with the aforementioned issues, read on for a list of other problems that only natural haired girls will understand.
1. Hearing "Can I touch your hair?" more times than you can count. 
2. Knowing your hair type. What's the difference between a a 3C and a 4C?
3. Having to constantly explain why you're late, "Do you know how long twist outs take?"
4. Yes, there is a difference between a co wash and a regular wash.
5. Finding hairballs in the most random places. "Oh, that's where that went."
MORE: 15 Things Only Girls With Curly Hair Will Understand
6. When you have nothing to eat, because you used up all of your eggs and avocados for a hair mask.
7. Spending insane amounts of time at the beauty supply store, because you read the label twice before buying anything.  "Does this have any Sodium Lauryl Sulfate?"
8. Never. Enough. Combs.
9. When you read through the #Naturalhairprobs hashtag and scream "YESSS" to every post on Twitter.
MORE: 12 Problems Only Redheads Understand
10. Dry in the winter and frizzy in the summer. How do people live?
11. There is never such a thing as enough moisture.
12. When you want to straighten your hair, and you think about how long it'll take. "You know what, I'll just pass."
Image via Imaxtree