With so many great natural beauty tips out there, we decided to round them up and bring them to one place. From the best organic makeup brands to all-natural treatments you can do at home, we have all the info you for a great, green beauty routine. 
5 Natural Makeup Products That Are Really, Really Good
Making an effort to use more natural products doesn't mean you have to spare quality for a greener makeup bag. Natural makeup has come a long way—there's more demand now than ever, so naturally more and more brands are jumping on the bandwagon. We're loving these five natural makeup products right now.
Tips for Glowing Skin
Clear, glowing skin is the ultimate prize when working toward a better complexion. Who doesn't want skin that looks healthy and beautiful? In the quest for perfect skin, we turn to the experts: dermatologists and aestheticians. See their advice for getting skin that glows.
5 Natural Hair Care Products That Are Really, Really Good
Natural hair care is huge right now. Because it's nearly impossible to keep up with the innovative new formulas hitting the shelves every day, we're showcasing five of our favorite natural hair care products right now, from shampoos and sea sprays to a unique restorative treatment that goes to work while you sleep.
Top Expert Tips for Healthy Hair
The bare minimum of maintaining healthy hair is shampooing and conditioning regularly, but do we really know as much as we should when it comes to keeping our locks in their best possible shape? We asked the experts for their top tips for healthy hair: Here's what they had to say.
5 Natural Eye Makeup Products We Love
It's pretty obvious why we've gotten so interested in natural products—we've wised up to the fact that not only is the skin the body's largest organ, but when we're putting cosmetics on our mouths and eyes, well, you kind of want to know what's in them. These five products certainly fit the bill for natural eye makeup you won't have to worry about.
Natural Perfume 101: Everything You Need to Know
As more and more organic perfume companies pop up, we're left wondering if we should abandon our designer perfumes for something more natural.  We spoke to natural perfume experts to learn about the differences.
Instant Makeover: Organic Lipstick With Amazing Pigment
In the past year I've discovered a lipstick brand that has become my absolute favorite. Bite Beauty's colors are enticing, the formulas wear well and, best of all, their products are made with all-natural ingredients. The brand has me excited once again with a new product: the Matte Créme Lip Crayon ($24, sephora.com).
5 Natural Lip Balms We Love
Even if you're not willing or able to go completely organic with your beauty routine, there are some small changes you can make, like natural lip balm. Lip balm is a wise product to go all-natural with, since you ingest a lot of it through licking, eating, etc. while wearing it. Below, see some of the best all-natural lip products.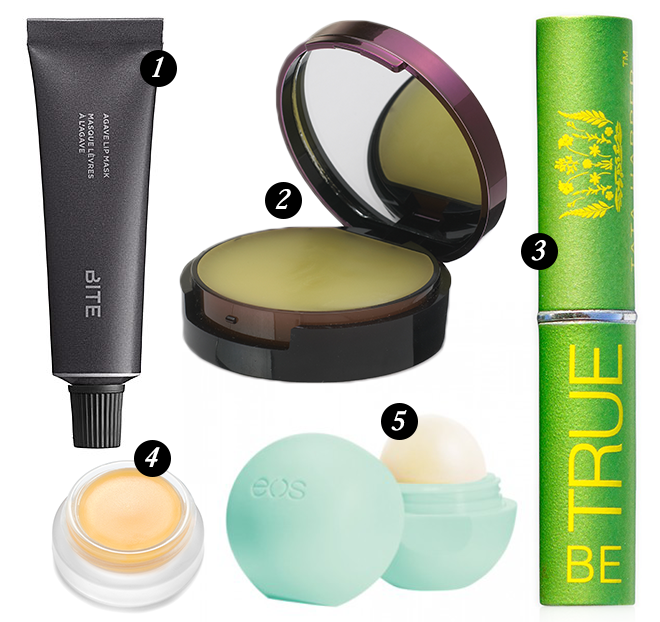 Natural Skin Care You'll Enjoy Using
We tend to put a great deal of focus on what we put into our bodies. Many people have cut out processed foods and bulked up on organic, but what about our skin care routine? Many would argue that what you put on your skin is just as important as what you put into your mouth. Those creams, serums and masks do get absorbed and pass into the blood stream after all. Now is a great time to resolve to be more mindful of the beauty products we use, and thankfully, there are plenty of great natural skin care options out there.
Game Changer: A Natural Deodorant That Actually Works
My desire for a natural deodorant was not driven by a desire to make my beauty routine as a whole more natural. I am not what you would call an environmentalist, and certainly not when it comes to makeup and skin care—I will take all of the chemicals, please, provided they're effective. I never found that to be the case with typical deodorants from the drugstore, which were doubly disappointing in that not only were they full of potentially harmful ingredients (and smelled like it, too), but they never really seemed to work for me. All they did was irritate my skin and smell weird and plasticky in a way that similarly irritated my sensitive sense of smell. (I'm just sensitive, okay?)
What You Need To Know About Natural Beauty Products
If you're looking to green your beauty routine, it can be hard to know where to start. Natural, organic, vegan, paraben-free: companies slap all kind of buzzwords on their packaging, but the truth is not all "eco-friendly" beauty products live up to their marketing. Even more frustrating, lots of them don't really work.
How to Treat Combination Skin, Naturally
Products that really harmonize combination to oily and dry skin conditions are virtually unheard of; it usually takes a combination of treatments, diligence and knowing your skin, how it will change over time, and adapting to each new development to create a balanced complexion. Here is a fairly easy regimen to combat dueling skin combinations.
Shailene Woodley's All-Natural Beauty Routine
If there's one thing we've learned about Shailene Woodley since the billion or so interviews she's done to promote "Divergent," it's that she's super low maintenance. She claims to not own a cell phone, only wears second-hand clothes in her free time and occasionally walks the red carpet barefoot. So it doesn't exactly surprise us to learn that Shailene's beauty routine is pretty low key, as well.
The DIY Hair Mask Celebs Are Loving
More than anyone, celebrities put stress on their hair thanks to constant coloring and heat styling for photo ops. Celebrity stylist Mark Townsend has found the perfect fix for his A-list clientele that includes the likes of Lea Michele and Jennifer Lawrence: A DIY hair mask that anyone can make.