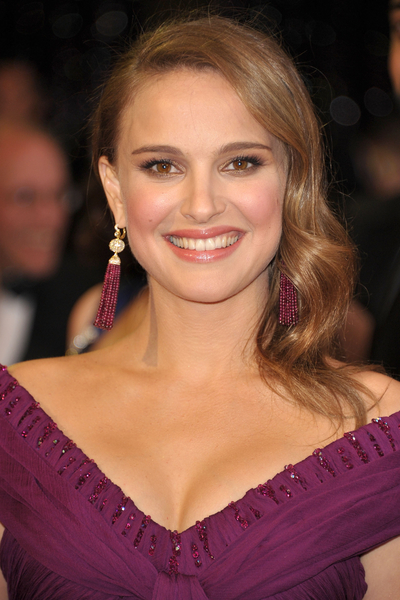 Photo: © John Shearer/Getty Images
Natalie Portman no longer wants to be associated with John Galliano following his anti-Semitic remarks last week.
The Jewish actress–who is the face of Christian Dior's Miss Dior Cherie fragrance–is appalled by the Dior designer's actions and doesn't want anything to with him.
Natalie–who wore a Rodarte dress to pick up her Best Actress Oscar at the Academy Awards, despite being widely tipped to don a Galliano creation–said in a statement, "I am deeply shocked and disgusted by the video of John Galliano's comments that surfaced today. In light of this video, and as an individual who is proud to be Jewish, I will not be associated with Mr. Galliano in any way. I hope at the very least, these terrible comments remind us to reflect and act upon combating these still-existing prejudices that are the opposite of all that is beautiful."
Galliano, 50, is said to have made racist remarks to Geraldine Bloch–including calling her a "dirty Jew face"–during a drunken episode in Paris last Thursday, as well threatening her friend.
The fashion house announced today that Galliano has been fired from Christian Dior. Sidney Toledano, Dior's president and chief executive officer, said in a statement today, "I condemn most firmly the statements made by John Galliano which are in total contradiction to the essential values that have always been defended by the House of Christian Dior."
The house confirmed the "odious behavior" exhibited by Galliano in the video released yesterday was the final straw resulting in his dismissal.
Despite the controversy, a spokesperson for Galliano's eponymous label has confirmed the show will go ahead this Sunday at Paris Fashion Week.


Try on Natalie Portman's hairstyles in the Makeover Studio!