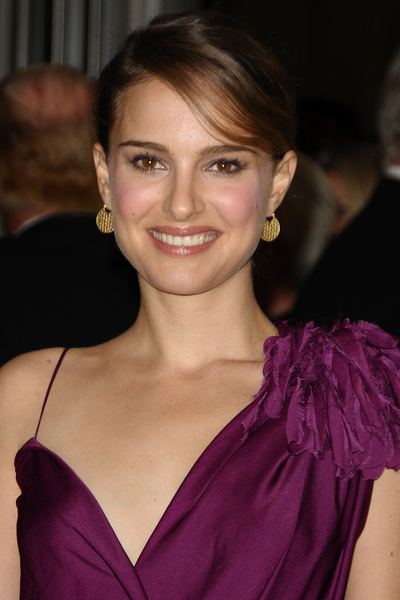 Photo: © Jason LaVeris/FilmMagic
Natalie Portman is the new face of Dior.
The stunning actress was recently unveiled as the latest spokesperson for the fashion house and will front campaigns for its new fragrance Miss Dior Cherie.
Parfums Christian Dior chief Claude Martinez called Natalie "charismatic and elegant," and said this is the first time the 29-year-old star has collaborated with a luxury beauty company.
Natalie was a little more reserved about her attributes and said, "I'm pretty casual in my beauty routine in my real life. Some might say sloppy."
Speaking about the sexy ads–which feature the gorgeous actress with a hunky young model and a white swan–the Black Swan beauty quipped, "I felt like a big old cougar. He's, like, 20. The commercial is subliminal advertising for my film."
Although she is regarded as one of the world's most beautiful women, Natalie recently revealed how she thinks beauty is "boring".
She said, "Beauty can be a hindrance, especially if that's the only thing that matters to other people. I'm also aware that being considered attractive can be a huge factor in getting work in my profession. Beauty can be boring if you're with a guy who is focused on his looks or your looks all the time. I know a lot of male actors who are totally obsessed with creating a certain look."
<a href="
/virtual-makeover/celebrity-hairstyles/natalie-portman/10090″&gt/
;

Try on Natalie Portman's hairstyles in the <a href="
/virtual-makeover/celebrity-hairstyles/natalie-portman/10090/" title="Natalie Portman">Makeover Studio!