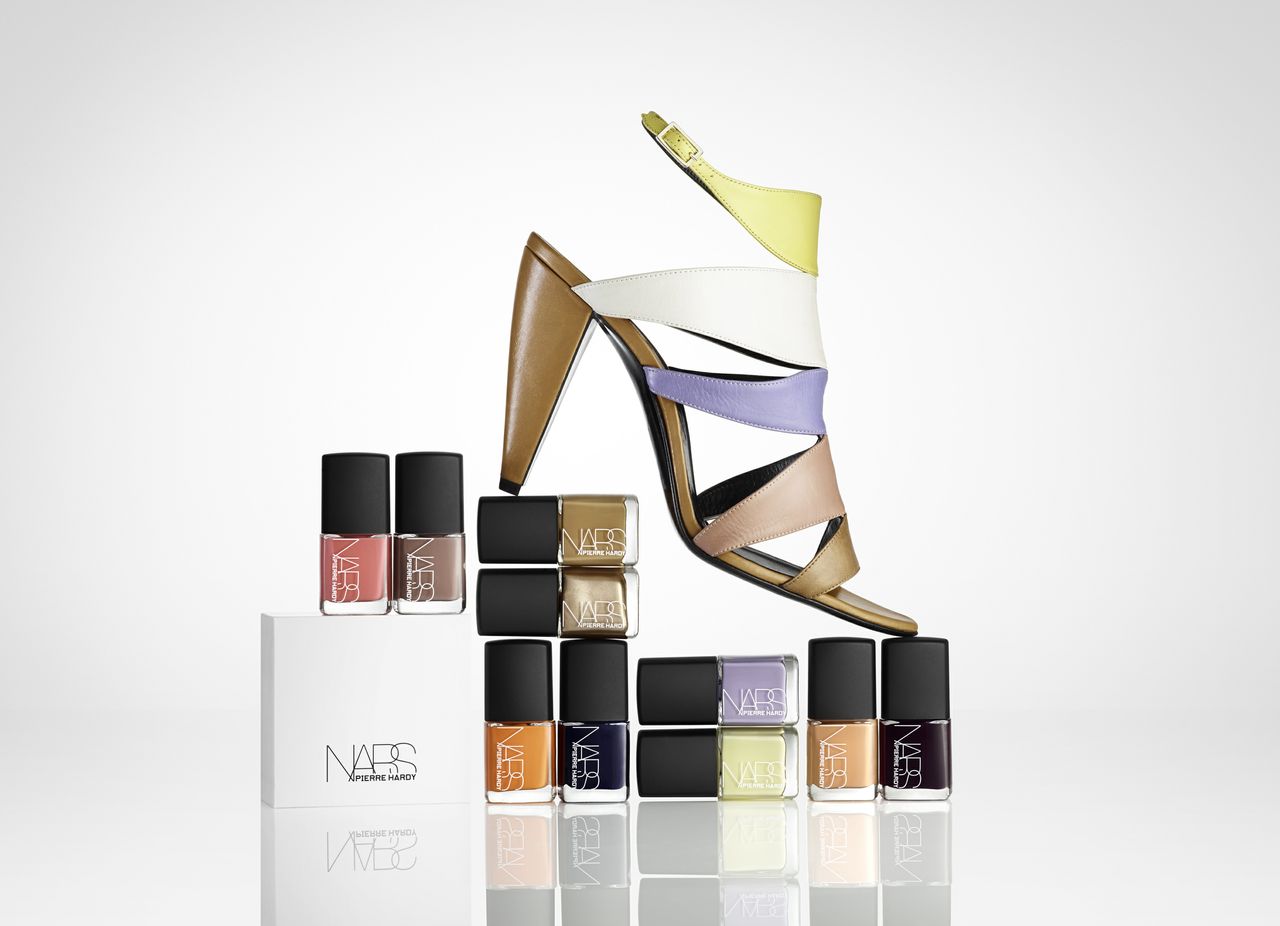 If you're half as obsessed with shoes as we are with beauty, you've had a triste or two with Pierre Hardy's gorgeous soles. Known for bold colors and out-of-the-box designs, the designer has become a staple in shoe wardrobes everywhere. Now, we can get even more of the aesthetic we love so much in the form of beauty. NARS has just announced that the iconic beauty brand will be launching a limited edition collection, a collaboration with Pierre Hardy and a nod to the designer's Summer 2013 shoe collection.
Available May 1 at NARSCosmetics.com, the line will feature two high voltage blush shades and six nail polish duos packaged in a mini shoebox and dust bag, which is just how Hardy's shoes are sold. The limited edition nail polish pairs will be sold for $29, the blush palettes for $41. We're particularly fond of Ethno Run, the nail polish combination of orange and navy, and the Boys Don't Cry pink grapefruit blush palette. Between the on-trend spring colors and the Pierre Hardy packaging, we know we'll be obsessed with this line come May.
Which NARS and Pierre Hardy shade are you dying to try? Tell us in the comments below! 
Courtesy Image