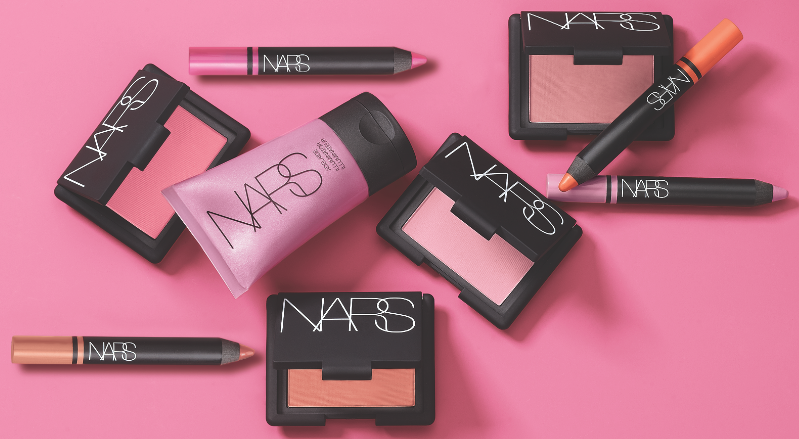 Depending on which side of the bed you wake up on, deciding between whether to wear a bold or sweet makeup look can be a tough choice. Some mornings, nothing gets the job done like a matte red lipstick, while other days all you want to wear is a pink blush and sheer gloss. Thankfully, the new Final Cut collection from NARS, exclusively sold at Nordstrom for a limited time, makes it so you don't have to choose.
MORE: Go Behind the Scenes of NARS' Spring 2013 Color Collection
With a bevy of pink shades that let you break the beauty rules while you primp, NARS' Final Cut collection allows you to feel edgy and feminine all at the same time. The collection, available now, includes four Satin Lip Pencils ($25 each) and four blushes ($29 each), in corresponding colors Pale Lavender Pink, Cherry Blossom Pink, Peach Coral and Tea Rose. Also in the collection is the NARS Illuminator ($30), which is considered to be a one color fits all product.
Where to Buy: NARS Final Cut Collection, $25 – $30, Nordstrom.com
Courtesy Image