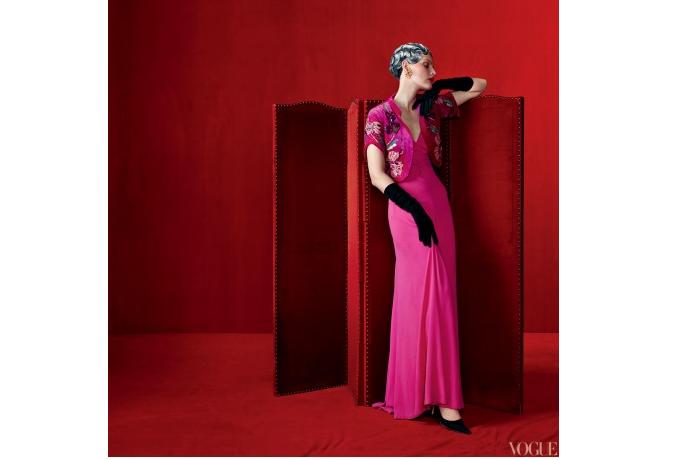 For those in-training fashionistas who don't know who Elsa Schiaparelli is, well you're in luck. 60 years after Coco Chanel's famed rival designer presented her last collection, she's finally getting some recognition in the form of the Metropolitan Museum of Art Costume Institute's spring exhibition "Schiaparelli and Prada: Impossible Conversations" that is opening to the public on May 10th.
Schiaparelli was known for many things, but what often stuck out in people's minds was her signature hot pink and her innovative perfume (both the bottles and the scents), like Shocking de Schiaparelli that spawned a line of lipsticks and powders. Originally discovered by Francois Nars, who would go on to create the line NARS Cosmetics that we all know and love, Schiaparelli still continues to inspire others such as NARS when he dedicated the well known NARS lipstick, Schiap (which was of course shocking-pink) to her. The lipstick, which is now a nail polish as well, was "an exact homage to Schiaparelli because it was her color."  Finding the right color was important to NARS so that he could honor how Schiaparelli described the look: dubbed "bright, impossible, impudent, becoming, life-giving, like all the light and the birds and the fish in the world put together."
Though Schiaparelli's designs and beauty products are no longer in production, her influence on the industry lives on as evidenced by the new MET exhibit. Want to get your hands on some Schiaparelli inspiration? Look for NARS' Schiap products and check out the MET's exhibit (as well as the showcases of her's and Prada's inspirations).
Image via Vogue.