We at Beauty High have decided to declare July "Manicure Month," a month-long celebration of what we love most: nails. We've teamed up with nail art bloggers and manicurists from across America to bring you nail art how to's, video tutorials, and manicure inspiration throughout July.
Nail Artist: Shelley Burns
Location: New York, NY
Website: Shellbeezy
There's not much more wist-inducing than footprints on a beach, and though we may be stuck in the city, that doesn't mean our nails have to be. While last week we took it underwater and showed you a bubble nail look, this week, we're channeling the beach with coral polish and insanely easy footprints. We wouldn't be caught dead barefoot in the city (tetanus, anyone?), but nails are for the dreamin', and we're on board with anything that can get us through this city heat. Read on for the simple steps to creating some footsteps of your own (hah), and let us know what other looks you'd like to see in the comments!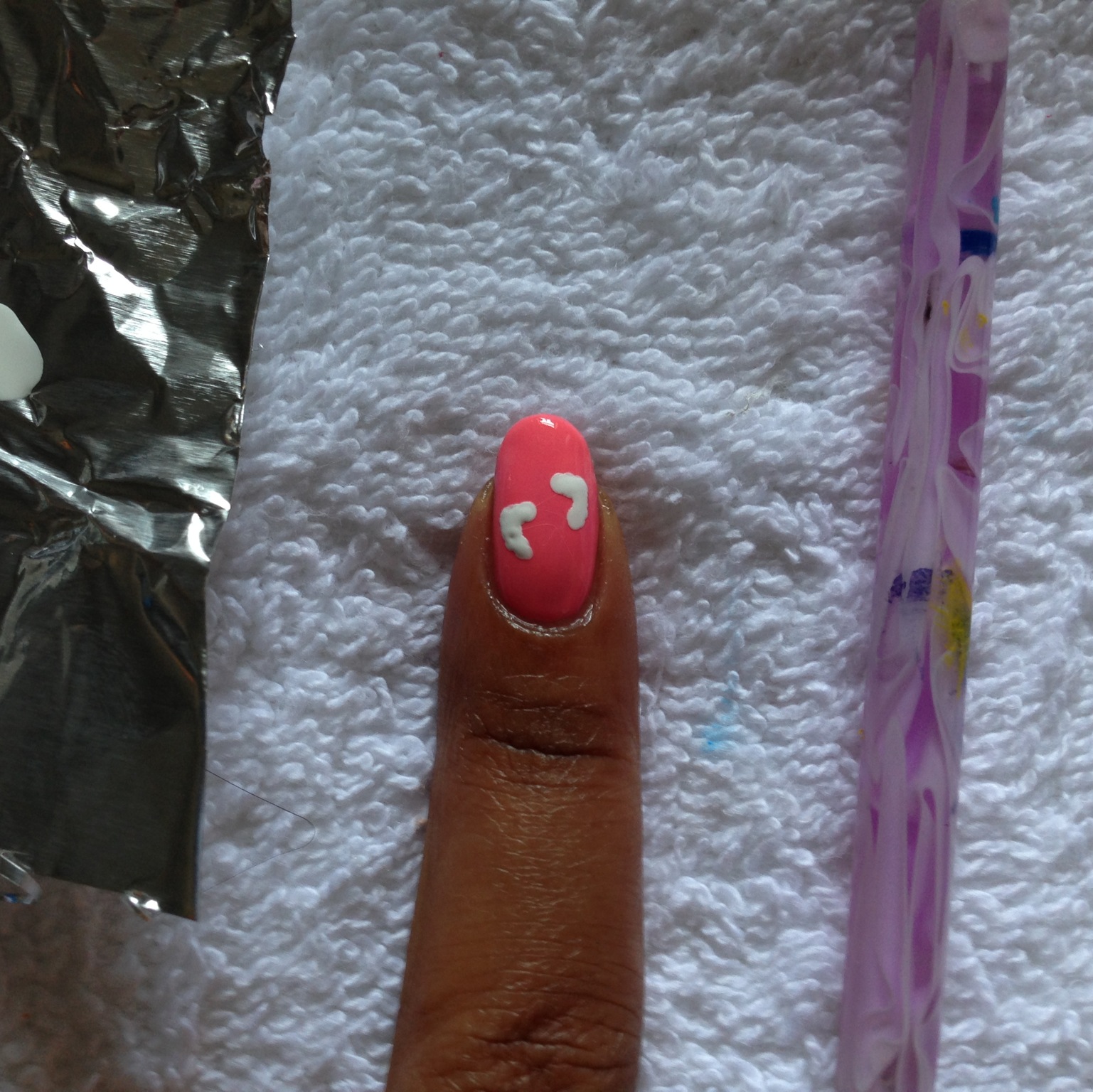 Step one: Paint a base coat on your nails in any color. Then, using a dotting tool, dab white paint into the shape of a 7.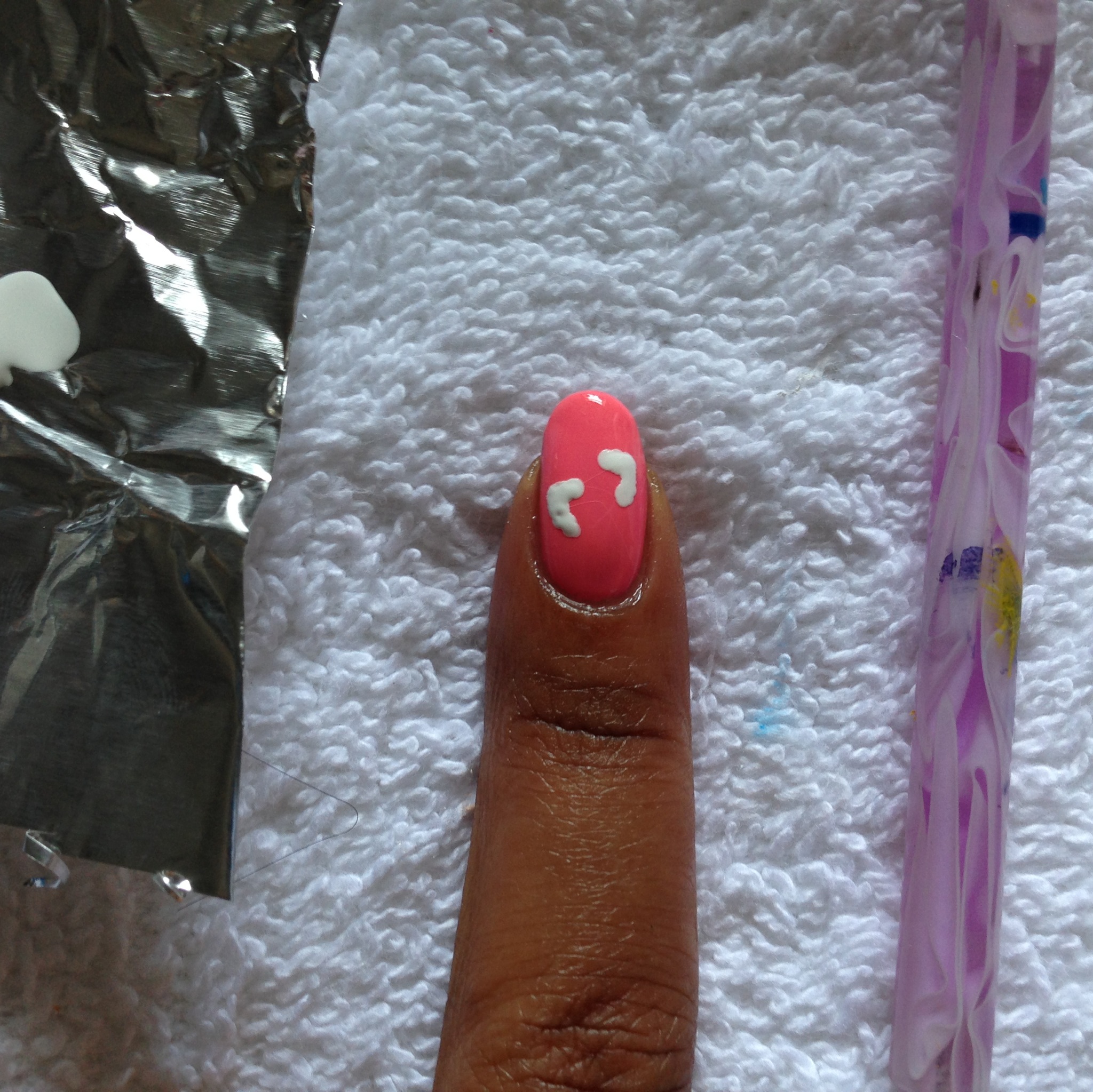 Step two: Flip the design, and mirror it to the first one.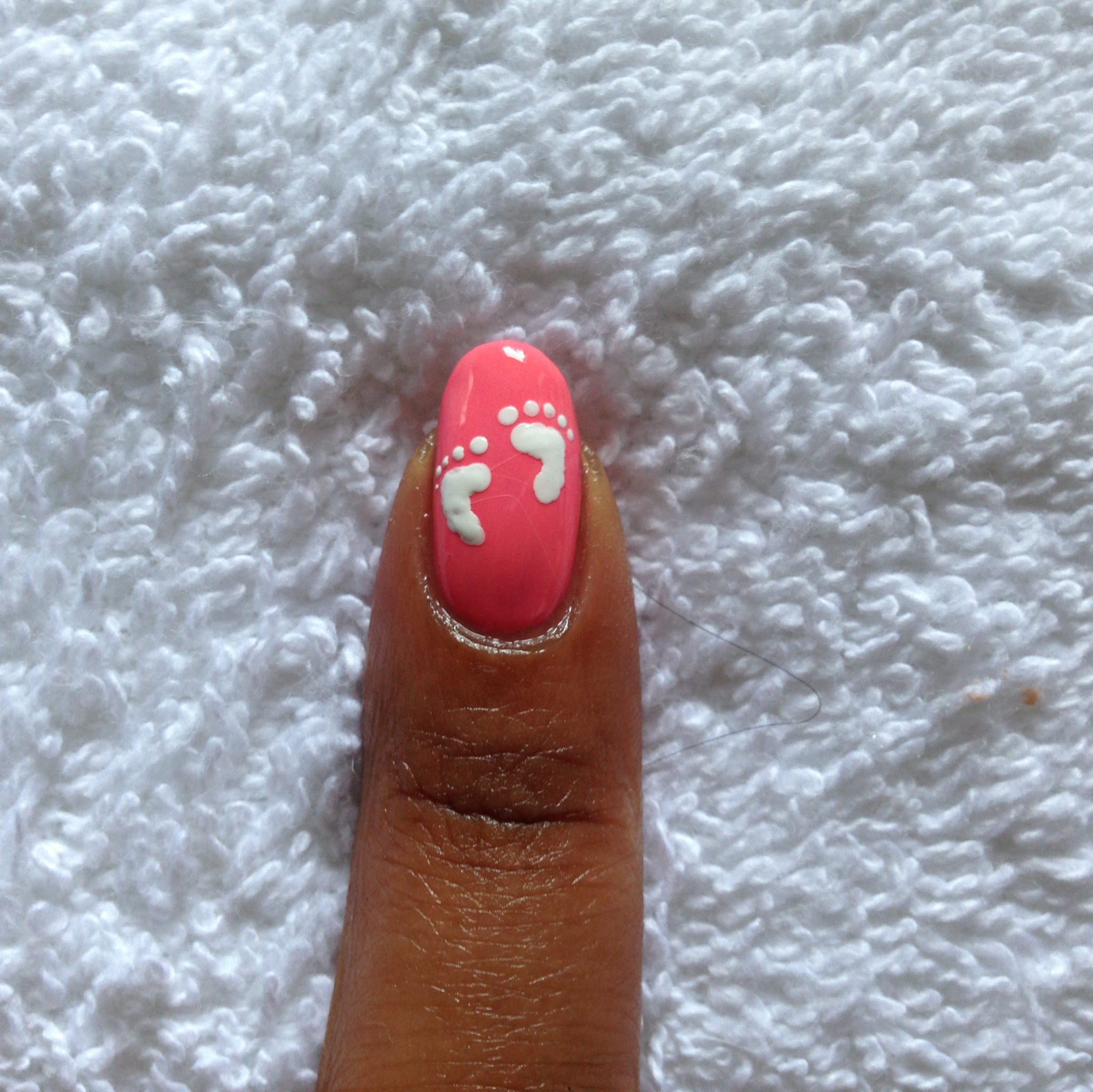 Step three: With your dotting tool, start dabbing small dots away from the top of the number 7 (where the big toe would be).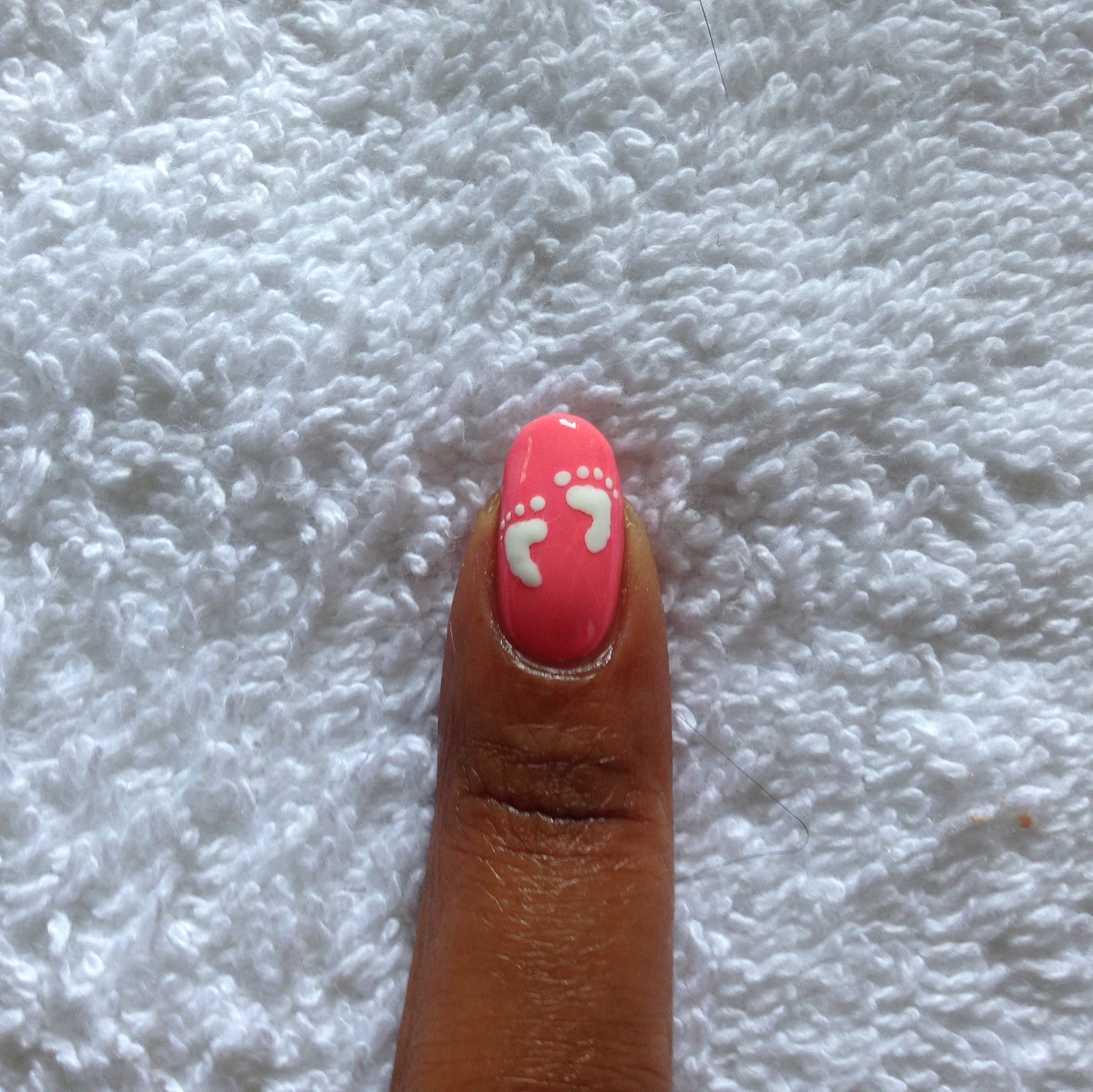 Step four: Do five dots for toes, letting the paint on the tool naturally decrease into smaller dots for smaller toes. Finish with a top coat for added shine!
More From Beauty High:
Nail Art: Everything You Need to Know for Gorgeous Nail Designs
WATCH: How to Get Ice Cream Cone Nails for Summer
Nail Art How To: Picnic Nails Perfect For the Park
WATCH: How to Get Leopard Print Nails