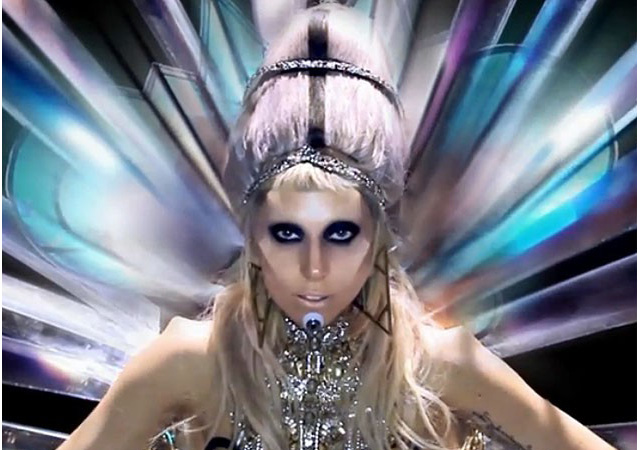 Last night at a Nordstrom Beauty event with a few fellow beauty editors, I had the pleasure of chatting with celeb manicurist Deborah Lippmann. The nail legend is responsible for both of Anne Hathaway's Oscar mani's, and also pretty much all of Lady Gaga's nail creations.
In her recent Born This Way video, Gaga debuted a dual nail with a nude color (named Naked, coming out this spring) with the bottom which she nicknamed "the host" and the top, appropriately named "the parasite." How very Gaga, right?
Lippmann also went on to mention that for Gaga's Grammy stunt (the one in which she came out of an egg how quickly you forget) the quirky star requested a yellow mani (Yellow Brick Road, which will be available in April) which Gaga described as looking like her placenta. Yes, you read that correctly.
I guess we can only wait and watch for our next Gaga siting to see what creation they come up with next but how do you top those?